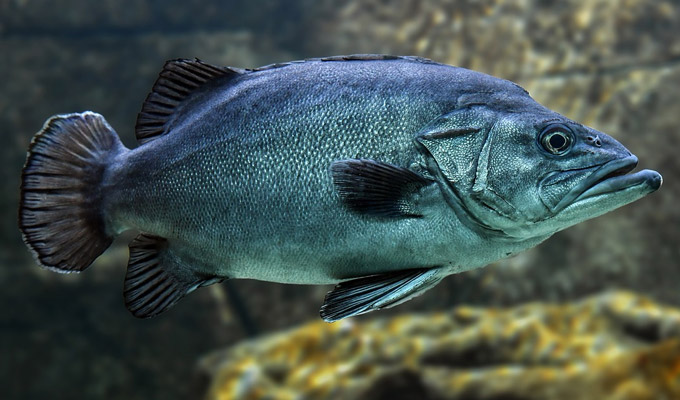 Fishing for compliments
It's the accolade everybody in Edinburgh is angling for: the best fish-based pun of the Fringe.
Fishbrain, a social network for anglers, asked comedians performing at the festival to share their best jokes on the subject, to be voted on by their six million users.
And the winning joke was submitted by Harriet Cartledge, of the comedy improv group Hivemind, with: 'Why can't fish have casual flings? Hook-ups don't end well for them.'
She said: 'This was a tough challenge to tackle, and never in our wildest breams did we think we would win. Our happiness is off the scales!'
Second 'plaice' went to Andy Field for: 'I bought a catfish for my aquarium, but it turned out to be an old Japanese woman.'

The other top fish puns are:
'My dad caught me curing a piece of salmon – to teach me a lesson he made me smoke the whole packet.' Olaf Falafel: There's no i in idiot, The Pear Tree
'What do you call a communist fish? A Red Herring.
Chris Turner: We're Where We Were, Pleasance Courtyard
'I am selling my fishing equipment, but I can't work out the net worth.' Samantha Baines: 2 Girls, 1 Cup... of Comedy, The Mash House
'What's a fisherman's favourite musical instrument? Castanets.' Harry & Chris: Harry and Chris Save the World, The Mash House
'What did Barbie wear when she went swimming? A doll-fin.' Al Samuels: Baby Wants Candy, Assembly George Square Studios
Apparently, fish puns are the third most popular #puns topic on Twitter, behind food and cats. Around 50 different species of marine creatures have been used in various puns; with cod, eel, and plaice proving the most popular subjects – but none on anchovies, blowfish, and flying fish.
Published: 24 Aug 2018
Recent Punching Up
What do you think?