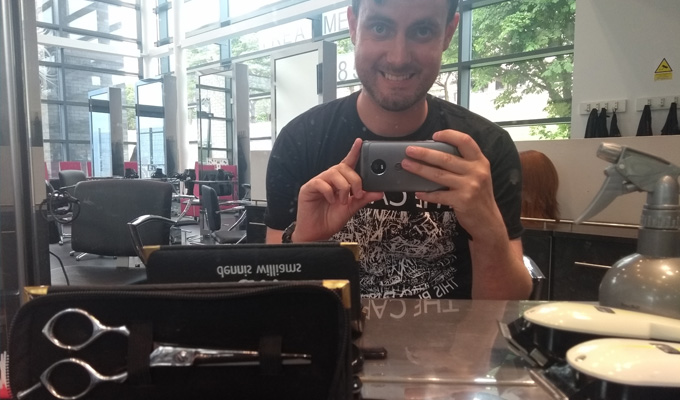 Cutting edge comedian?
Comedians often shell out thousands of pounds on things they probably don't need at the Edinburgh Fringe.
Well, James Meehan has just spent £3,000 – to train as a barber.
Now he's graduated, he is taking his new skills to the festival, offering to his services to any fellow comic happy to leave their haircut in the hands of a man most famous for dressing as an elf in the Edinburgh panel prize-winning Funz And Gamez
The trims cost a tenner, with half the proceeds going to the male suicide prevention charity Calm. And comedian Rob Mulholland has already served himself up as the first prototype, as he smartened up for a Tinder date:
After the Fringe, James is planning on creating a vlog where he will interview comics whilst giving them a short back and sides.
Meehan's own show, Gaz, will be on at 6pm at Just The Tonic at The Caves during the fringe, and he's running a Comics Play Music open mic session every Saturday at 2pm at The Wee Pub in the Grassmarket. Again half the proceeds raised will be donated to Calm.
Published: 27 Jun 2018
What do you think?