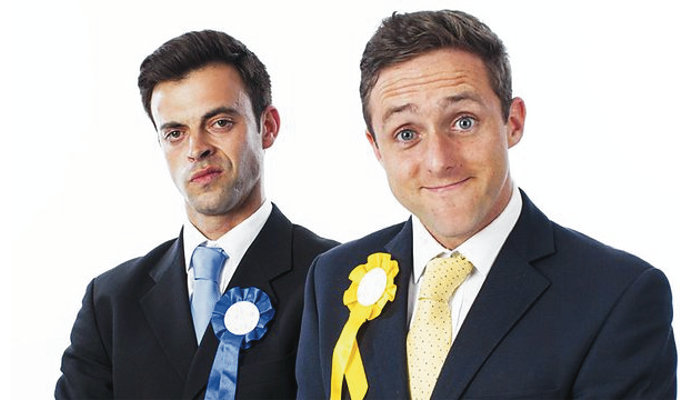 Double act on the rocks? Try couples therapy
Many comedy double-acts compare their relationship to marriage.
But Jolyon Rubinstein and Heydon Prowse, from The Revolution Will Be Televised, have revealed they went as far as getting couple's therapy to keep their professional partnership alive.
'We were having such terrible rows,' Prowse said. 'I still find him as annoying as I always did but I now have the mechanisms for dealing with it.'
However, Rubenstein took issue with that conclusion, saying: 'What actually happened was we paid a lot of money and he said he'd do a lot of stuff, none of which he's done because he's remained exactly the same. But now … he's got this smugness because he went to this therapy session.'
Speaking on their News Roast podcast, the pair said that their therapist usually does lucrative corporate boardroom work, but in their case 'she did it for a discount because she was interested in the dynamic'.
Prowse added: 'Getting this out in a constructive way is the only way to deal with these things.'
Podcast guest Adam Buxton concurred, saying: 'I have been recommending to people in double acts that they go and see a therapist at a certain point for ages and ages.'
Even so, he refused to be drawn on whether therapy might benefit his own double-act with Joe Cornish, muttering only: 'It's moot. We've moved beyond that point.'
Published: 11 Apr 2017
Recent Punching Up
What do you think?