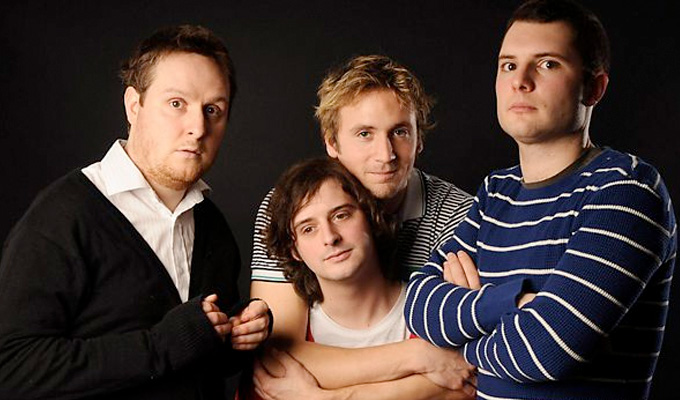 Radio, where the pictures are better
It is just what listeners want in a radio show - for it to be 'visually arresting'.
Yet that's how the BBC officially describe sketch show Cowards, which begins a rerun on Radio 4 Extra tonight, calling it 'a funny, visually-arresting show performed with skill and subtlety by four of the best young writer-performers around'.
Looks like someone in the press office cut-and-pasted the description of their short-lived BBC Four TV series rather than their radio version…
But the show has got first-rate credentials, being created by Tom Basden, who went on to write Gap Year and Plebs; Lloyd Woolf, who went on to write Witless; Stefan Golaszewski, who went on to write Him & Her and Mum; and Tim Key, who went on to be Tim Key.
The repeat run starts at 10.30pm tonight.
Here's a sketch from the telly version:
Published: 4 Apr 2017
Recent Punching Up
What do you think?