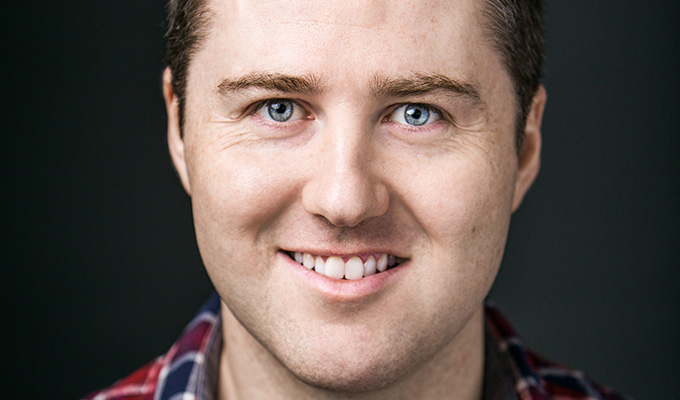 Leicester Festival unveils its award nominees
Lloyd Langford, Jarlath Regan and, Flo & Joan are among the nominees in this year's Leicester Comedy Festival awards.
Comedians and venues are chosen by public vote, with a panel of 14 comedy fans selecting some of the categories.
Ticket sales were up by 9 per cent this year, largely attributed to an 8.5 per cent increase in the total number of shows.
Festival director Geoff Rowe said: 'The festival would not be possible without the support we receive from acts, venues, promoters and other organisations who work so hard to make the thing happen every February. The Festival awards are a great way for us to acknowledge all these people and the event has grown in importance in recent years.'
Winners will be announced in Leicester on March 26.
The full list of nominees is:

Best Show
Christopher Bliss: Writing Wrongs
Jake Lambert
Jarlath Regan: Organ Freeman
Lloyd Langford: Six Quid's Worth Of Jokes
Best Debut Show
Mark Vigil: Instead Talks
Peter Fleming: Have You Seen?
Simon & Friends Put The World To Rights
Best New Show
Andrew Ryan: Sure, You Know Yourself
Harriet Kemsley
Laura Monmoth: LGBTQZX
Ruth Cockburn: Love Letters From Blackpool
Best Musical Comedy Show
Flo & Joan
George Rigden: Love Plus None
Harriet Braine: Total Eclipse of the Arts
Best Improv Show
Conversation Garden Does A 'Bake Off' Themed Murder Mystery
The MMORPG show
The Same Faces
Best Kids Show
The Extraordinary Time-Travelling Adventures of Baron Munchausen
The Dark Room 4 Kids
Shirley & Ken's Lucky Dip
Best Venue (under 200 capacity)
Attenborough Arts Centre
Firebug
Heroes at The Criterion
Manhattan 34
The Black Horse, Aylestone
Best Venue (over 200 capacity)
Curve
De Montfort Hall
Just the Tonic at Hansom Hall
The Little Theatre
The Y
Best New Venue
Broood at Vin Quatre
Knight & Garter
Sue Townsend Theatre
The Cosy Club
Liberty Award
Kids Comedy Hub
LCFTV
Outermission & Demon FM at LCB Depot
Second Chance Sunday
Best Promoter
CCCP
Chuckle Busters
Daniel Nicholas
Jokes on Us

Community Award
A Bellyful of Laughs in aid of Charity Link
Kids Comedy Hub
Laugh Term Comedy School
No Jokes Please, We're Muslim!
Best poster
Adele Cliff: Sheep
Rob Thomas: Callback
Glenn Moore: The Da Vinci Glenn
Ian Smith: Work in Progress
Michael Brunstorm: The Great Fire of London
Leicestershire's Favourite Joke sponsored by Everards Brewery
Bilal Zafar
Chris Norton Walker
George Rigden
Glenn Moore
Mark Dolan
Sajeela Kershi
Contribution to Leicester Comedy Festival 2018
24Seven Same Day
Circuit Breakers campaign donors
Festival volunteers
Leicester Riders
Stand Up Challenge contestants
Published: 7 Mar 2018
Recent Other News
What do you think?