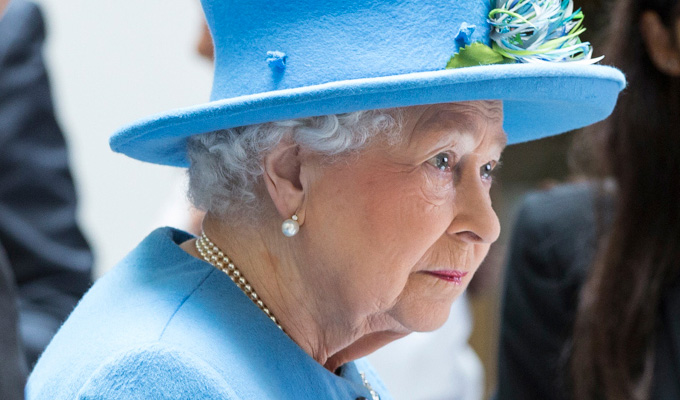 Comedy isn't cancelled
Comedy has not been cancelled after the Queen's death – although many live gigs were pulled last night.
Rumours spread across social media yesterday that all comedy would been banned during a 12-day period of mourning. However, the misguided reports stem from an internal document leaked a decade ago which said the BBC would suspend all comedy shows across its channels until the Queen's funeral, set for September 19.
However, it's thought that a decision will be taken on a case-by-case basis – and the edict does not cover other broadcasters or, of course, live comedy. Although some gigs were cancelled last night many venues and promoters have been quick to point out it is largely business as usual.
Tonight's episode of Have I Got News For You has been dropped from BBC One, but next week's is currently still listed in the schedule. And Radio 4 is currently due to air the first in the new series of The News Quiz tonight, even though satire may be difficult this week.
Sky Max did not broadcast the launch episode of The Russell Howard Hour series 6 as planned last night and there is no news yet as to when it might air.
But Dave did put out the latest episode of its topical comedy show The Mash Report, which host Rachel Parris and her team recorded earlier in the week, but without any adverts. Instead, viewers just saw the logo of broadcaster UKTV in the breaks.
Dylan Moran's new mid-life crisis comedy Stuck was due to be launched on BBC Two last night but was pushed aside for wall-to-wall coverage of the Royal death across all BBC channels. And Radio 4 is not airing the second episode of Richard Herring's sitcom Relativity today.
Live gigs that were pulled last night included Michael McIntyre's appearance at Oxford's New Theatre, cancelled just half an hour before curtain-up. An announcement over the venue's PA system said the comic 'didn't feel it was appropriate to continue' with the performance.
Other cancelled shows included Joe Lycett's gig at Portsmouth Guildhall; visiting Indian comedian Vir Das's tour date at the Glee Club in Glasgow and Sarah Millican at the Victoria Theatre in Halifax, which tweeted:
Following the announcement of the death of Queen Elizabeth II and as a mark of respect we have taken the decision to reschedule tonight's show to Monday 26 September.
Please keep your tickets as they will be valid for this date.

— Victoria Theatre Hx (@VicTheatre) September 8, 2022
News of the Queen's death was announced at 6.30pm, leaving venues little time to react.
Kevin Bridges went ahead with his show in Glasgow, telling his audience: 'Welcome to the only fucking show In Britain going ahead this evening.'
'The doors were at 6.30pm and she hung on. It's what she would have wanted,' he added.
He joked that although try Queen 'wasn't the only old woman who'd be dying this winter' he that his audience were 'checking their phones to see if they've got the day off tomorrow.'
And now we've got King Charles - a wee dog.'
However, Omid Djalili – who performed at the Queen's Jubilee Pageant earlier this summer – has cancelled shows this weeked.
He tweeted: 'Due to the passing of Her Majesty the Queen the shows tonight in Cardiff and Swansea tomorrow are postponed. Our thoughts are with Her Majesty's family at this sad time. We have rescheduled the shows 27th Sept (Swansea) for Sept 28th (Cardiff). Thank you.'
London's Comedy Store might have been forged in the anarchic spirit of alternative comedy, but even it tweeted its condolences.
The Comedy Store expresses its sincere condolences to The Royal Family following the passing of Her Majesty Queen Elizabeth II.

We join our country and the Commonwealth in mourning her loss. pic.twitter.com/vC5tvOvkr4

— The Comedy Store, London (@comedystoreuk) September 8, 2022
As did the Soho Theatre:
It is with sadness we hear of the death of HM the Queen.

We would like to convey our condolences to the Royal Family at this time of national mourning.

— Soho Theatre (@sohotheatre) September 8, 2022
However many venues pointed out that they would remain open 'in accordance with the wishes of the Royal household'.
It is with great sadness that we have learnt of the death of Her Majesty Queen Elizabeth. We would like to convey our deepest sympathy to the Royal Family at this time. In accordance with the wishes of the Royal household, this weekend's performances will go ahead as planned

— Frog and Bucket MCR (@frogandbucket) September 8, 2022
It is with great sadness that all of us at De Montfort Hall learn of the death of Her Majesty Queen Elizabeth earlier today. pic.twitter.com/khUnkl4bh4

— De Montfort Hall (@demontforthall) September 8, 2022
Our performances this week will go ahead as planned however any customers who wish to postpone their visit should contact our customer care centre info@thelowry.com

— The Lowry (@The_Lowry) September 8, 2022
Published: 9 Sep 2022