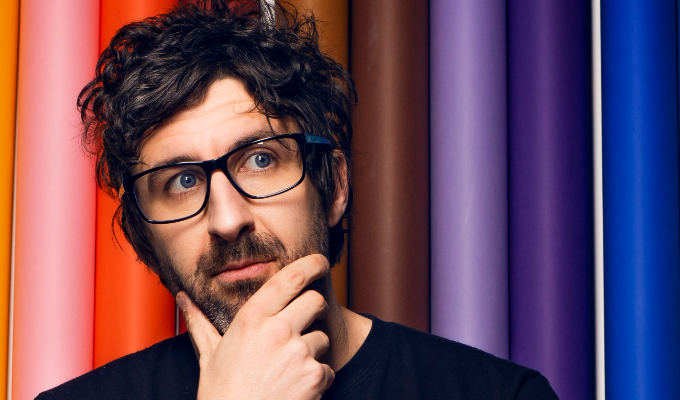 NextUp reveals 50+ shows to be live-streamed from Edinburgh Fringe
Comedy streaming service NextUp have announced the full list of shows they will be broadcasting live from the Edinburgh Fringe.
More than 50 festival shows will be streamed live to subscribers from comics including stalwarts such as Arthur Smith, Mark Watson and Fred MacAulay, newcomers taking part in the So You Think You're Funny? and Chortle Student Comedy Award competitions plus Fringe institutions such as The Wrestling and Late N Live.
NextUp's head of content, Tom Brandt said: 'We've tried to programme the schedule so that viewers at home get a real taste of what the Fringe is all about.
'On a typical day at the Fringe, you might go and see one well known 'safe bet', and then take some risks and enjoy the plethora of up-and-coming talent that's available.
'We've curated a program that mirrors the live experience - some incredible names and the brightest rising stars. We've also included some fringe highlights including The Wrestling and Late N Live.'
Mark Watson, pictured, added: 'The NextUp streaming project is a huge step forward for a festival which, despite being a celebration of ideas, is sometimes really scared of the new. It opens a door which has been shut for so many years to anyone who couldn't physically get to Edinburgh. It's good for acts, for comedy fans, for everyone. A
'And the range of talents covered by NextUp's amazing programme should keep all these newly empowered punters happy for the whole month."
The full list of names is Mark Watson, Harriet Dyer, Patrick Spicer, Arthur Smith, Brennan Reece, Chortle Student Comedy Awards, Christopher Bliss, Chris Turner, Christy Coysh, Conrad Koch, Esther Manito, Fast Fringe, Hal Cruttenden, Ignacio Lopez, Jack Tucker, Jake Farrell, Javier Jarquin, Jen Ives, Late N Live, Morgan Rees, Newsrevue, Nick Helm, The Oxford Imps, Pete Heat, Rajiv Karia, Rosie Holt, Schalk Bezuidenhout, Shelf, Sikisa, So You Think You're Funny - Heats and Final, Tarot, The Wrestling, Will Duggan, Yuriko Kotani, Fred MacAulay, Sean McLoughlin, Jamie D'Souza, Rob Rouse, All Killa No Filla Live, Showstopper! The Improvised Musical, Jake Lambert, The Comedy Arcade, Finlay Christie, Celya AB, Tom Rosenthal, Shazia Mirza, Justin Moorhouse, Character Building Experience.
NextUp membership costs £30 a year – or use the code CHORTLE10 to get £10 off your first year at nextupcomedy.com/edfringe.
Published: 22 Jul 2022
What do you think?