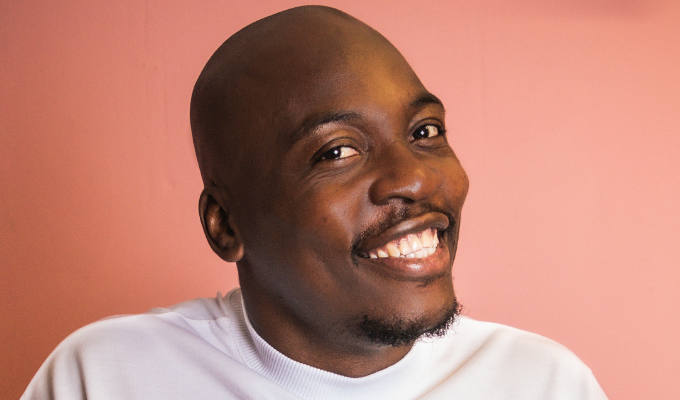 Eddie Kadi to investigate Crazy Rich... Ghanaians
Comic Eddie Kadi is to present a Channel 4 show about the extravagant side of West African life.
In Crazy Rich... Ghanaians, he and another comedian – who has not yet been named – will visit Accra 'where the glitzy, glamorous and beautiful set hang out'.
Programme-makers Rumpus Media promise a look 'behind-the-scenes of this high-end, mega-rich, uber-luxe side of Ghana, whilst also digging deep into the beauty of the country's culture and history'.
And Channel 4 adds: 'Eddie knows all the places worth going and all the people worth knowing, from lavish retreats and extravagant restaurants to billionaire business stories of success and Afrobeats megastars…. Eddie has access to a Ghana no usual tour operator could take you to.'
Kadi - who was born in Kinshasha in the Democratic Republic of the Congo. when it was still known as Zaire – said: 'I am so thrilled to be working with Rumpus and Channel 4 on this very special project.
'I'm so excited to showcase the different layers of this beautiful continent - the culture, lifestyle and, most importantly, the people. Africa is so diverse and is home to some of the most successful, impactful and innovative people in the world. Sharing their stories will be an absolute revelation.'
The hour-long programme is described a pilot – with Crazy Rich... Ghanaians still a working title – but it will make it to air.
Vivienne Molokwu, commissioning editor for Channel 4, said: 'Eddie is a hilarious, broad and brilliant talent with a very different experience of and perspective on many countries that we simply don't know much about over here in the UK.
'We love nothing better than a celeb travelogue and seeing how the other half live, so the combination of the two in an unexpected destination should make for a highly entertaining watch.'
Published: 22 Jun 2022
Recent News
What do you think?