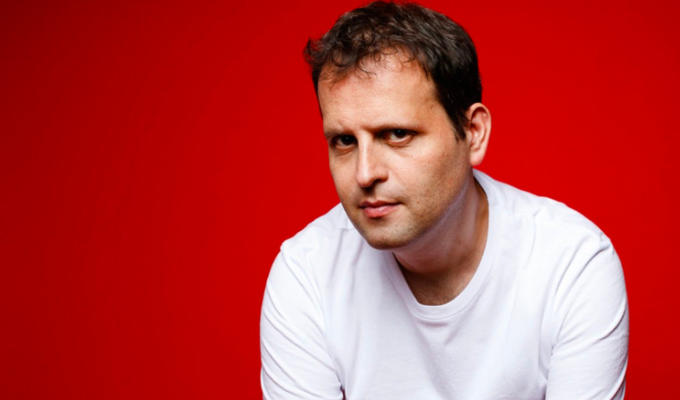 More comedy gigs axed as Omicron rages
Adam Kay has cancelled his Hammersmith Apollo gig on Wednesday as Covid's Omicron variant continues to surge.
The medic-turned doctor said: 'It just feels desperately unwise to run what would be a super-spreader event with Covid levels so high in London.'
It is just the latest in a string of cancellations to hit live comedy across the capital. Soho Theatre has taken the decision to close until January 4, and shows have also been pulled at 21Soho, the Leicester Square Theatre and Leicester Square Spiegeltent, which is hosting the circus show La Clique
Kay also criticised the government for its lack of leadership over Covid saying: 'Because venues haven't been closed down it's up to individual artist to make these decisions. Cancelling a gig like this cost tens of thousands of pounds – in other words, there is a huge disincentive to look after the well-being of our audiences.
'If they mandated closures, there would be no cost and no decision to make.'
Ticket-holders are getting a refund, which he suggested fans might like to donate to the infant death charity Lullaby Trust, which would have taken collections at the show.
Meanwhile, Matt Forde has postponed his Political Party Christmas special with Jacob Rees-Mogg, which was due to be happening tonight (Monday) at the Duchess Theatre in the West End
He tweeted: 'I love The Political Party and I love Christmas, so it really is a double whammy for me. We'll reschedule the show for early next year, so we'll still do the Christmas Special just not at Christmas. That's right, The Political Party has become the bloke on your street who leaves his Christmas lights up all year round. And everyone loves that guy, right?
'Of course, rescheduling the show means you stand less risk of catching the virus this week, so you'll be able to see your families this Christmas. I can only apologise.'
The new Diorama Theatre in Euston has also pulled the rest of the run of Police Cops: The Musical 'due to the march of Covid.'
Last week, police had to be called to a performance of Kay's Twas The Nightshift Before Christmas show at in Kingston, Surrey, after a man became disruptive when asked to wear a mask.
In a statement, they said: 'We're sad that hundreds of audience members will be missing a fantastic show, but we care about you all too much for anything else to make sense.;
Published: 19 Dec 2021
What do you think?