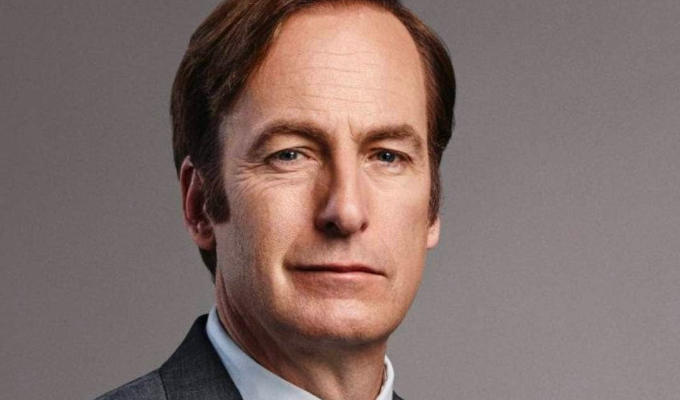 Bob Odenkirk to tour the UK
Bob Odenkirk is to tour the UK next year to promote his new memoir entitled Comedy Comedy Comedy Drama.
Today it has been announced that Hodder Studio has snapped up the rights to publish the title in the UK, along with an audio book narrated by the star himself.
It will be released on March 1, followed by a British tour in the following days – although details have not yet been released.
Odenkirk said if the UK publishing deal: 'While Breaking Bad and Better Call Saul are known around the world, I am thrilled that comedy aficionados in the greatest of Britains and its various isles know and approve of Mr. Show with Bob and David, and my fringe-only comedy work - the bulk of my efforts in show bizness, and the stuff I'm proudest of.
'I am thrilled to share stories of how all this happened, at least the part of it that I can remember.'
The rights were bought by publisher Myfanwy Moore, who said: 'This is an absolute rip-roaring hoot of a book to press into the hands of everyone you know. Bob Odenkirk has brought us all joy, laughter, pain, and more recently, kick ass action. He changed the face of comedy, and then did the same for drama. '
Odenkirk got into omedy after a chance meeting with Del Close, founder of America's famed Second City troupe.
He honed his writer's skills on Saturday Night Live, and The Ben Stiller Show, then found cult fame with Mr. Show with Bob and David, alongside David Cross.
But his career then hit what publishers call 'the hope-dashing machine that is Hollywood development' until he unexpectedly found himself cast on Breaking Bad and its follow-up Better Call Saul and 'finally re-re-inventing himself as a bona-fide worldwide action star for reasons that even he does not fully grasp.'
• The Chortle Comedy Book Festival takes places in London on November 27-29. Full details.
Published: 18 Nov 2021
Recent News
What do you think?