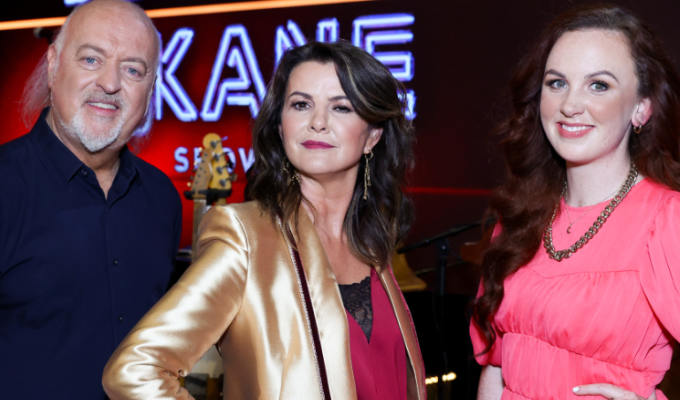 Deirdre O'Kane hosts new Sky stand-up show
Here's our pick of the week's best comedy programmes on TV, radio and on-demand this week:
Sunday October 17
THE DEIRDRE O'KANE SHOW: The Irish comedian fronts a new stand-up show recorded live from Dublin, with Bill Bailey and Catherine Bohart her guests in episode one. Sky Max, 10pm
Monday October 18
THE MUSEUM OF CURIOSITY: John Lloyd and new curator Holly Walsh are joined by comedian Jamie MacDonald, art critic Jennifer Higgie and artist Francis Hamel as the comedy discussion show returns. Radio 4, 6.30pm
RICHARD OSMAN'S HOUSE OF GAMES: This week, comedians Reginald D Hunter, and Joanne McNally are up against actress Michelle Collins and presenter Bill Turnbull. BBC Two, 6pm
Tuesday October 19
BBC NEW COMEDY AWARDS: Five up-and-coming comics try to impress judges Mawaan Rizwan, Ali Shahalom and Katy Wix as the talent hunt returns to TV. BBC One, 11.40pm
QUESTION TEAM: Joining Richard Ayoade are Katherine Ryan, with a round on social media, Desiree Burch on astrology and Ivo Graham on music festivals. Plus Nick Helm, introduces his new quiz experience: The Wheel of Death. Dave 10pm
Wednesday October 20
LASTIES: John Kearns and Tim Key write and star in this new series of four comic plays, set in the 15 minutes of drinking-up time when the last orders bell rings at their local. Radio 4, 11pm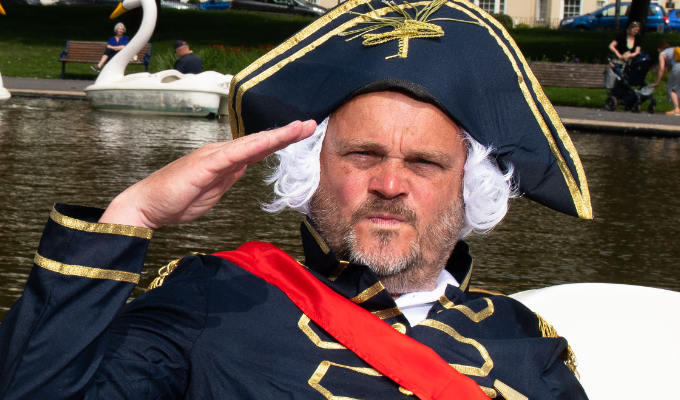 AL MURRAY: WHY DO THE BRITS WIN EVERY WAR?: In this new series the comedian and his alter ego The Pub Landlord, look at how our harking back to Britain's glory days is viewed by our near neighbours and allies, starting with the Napoleonic Wars. Sky History, 9pm
WHAT'S FUNNY ABOUT… FAWLTY TOWERS: John Cleese shares his memories on the making of his classic sitcom with veteran comedy producers Peter Fincham and Jon Plowman - including the doomed American effort to remake Fawlty Towers, but with one tiny change - no Basil! Radio 4, 11.30am And an extended hour-long version airs on Radio 4 Extra at 10.30pm tomorrow.
YOUNG SHELDON: Season four of the Big Bang Theory prequel kicks off with Sheldon graduating high school, and having a breakdown when he realises that he may not be ready for college. E4, 9pm
DUNCANVILLE: The second series of the animated comedy about a teenage boy with a rich fantasy life, starring Amy Poehler, who also co-created it with Mike and Julie Scully, ex- of The Simpsons. E4, 10pm
Published: 17 Oct 2021
What do you think?