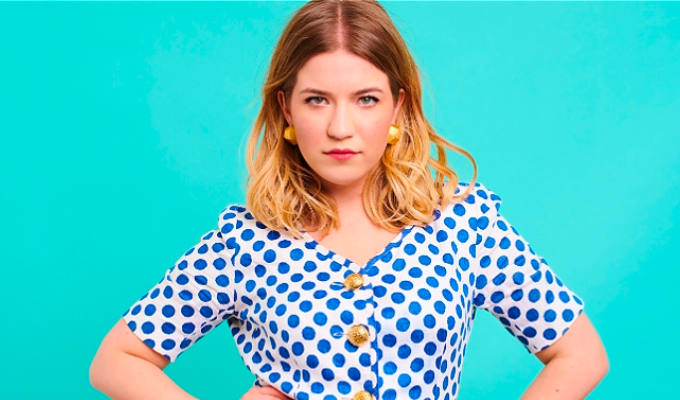 Olga Koch to front BBC tech podcast
Olga Koch is to host a new BBC tech podcast.
The comedian – and computer science graduate – will be joined by journalist Hussein Kesvani on the show, entitled Human Error.

Launching next Wednesday, it aims to explore 'the biggest, most interesting and surprising tech stories as well as examining the unforeseen effects technological breakthroughs have had'.
Topics will include bio-hacking, hate speech in gaming culture, the job of online moderators, the future and ethics of facial recognition, the ways in which technology improves our health, wars taking place online rather than with violence, online anonymity and technology and the environment.
Koch says: 'Oftentimes tech entrepreneurs spend a lot of time wondering whether or not they could, without stopping to think if they should.
'In Human Error, Hussein Kesvani, the Jeff Goldblum of the podcasting world, and I, the Jeff Goldblum of the stand-up circuit, finally stop to ask if they should.
'I sincerely hope listeners will enjoy our podcast as it answers hard-hitting questions like, what happens if you wi-fi enable your dog?'
Hussein adds: 'Human Error is a show about the weird, hilarious and unexpected effects of the technology we use, abuse and abandon in our everyday lives, and what it tells us about how we live as a society.
'If you find yourself up at night asking, "What happened to Microsoft Clippy"' and "Will my Bluetooth Hoover turn on me in my sleep?" It's a must-listen.'
Koch four-part series OK Computer is currently airing on Radio 4, with the next episode going out at 6.30pm tonight
Human Error is a Daddy's SuperYacht Production for BBC Sounds.
Published: 22 Jul 2021
What do you think?