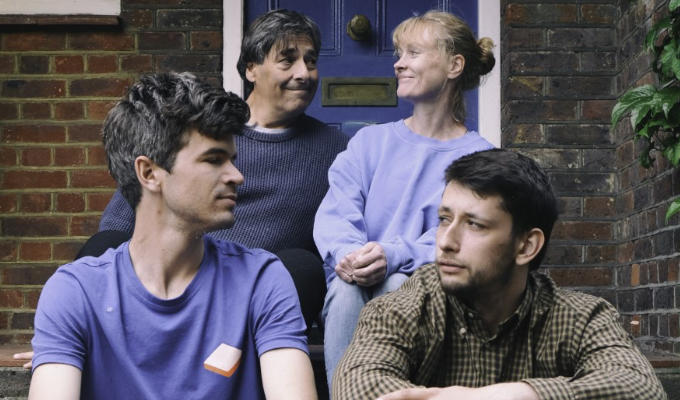 Mark and Elliot Steel's sitcom picked up by Radio 4
Radio 4 has picked up the sitcom Unite - staring father-and-son comedians Mark and Elliot Steel – for a full series.
Four new episodes of the show will air from later this month, following a rerun of the pilot, originally made for Radio 4's Comedy Playhouse season in January last year.
In what's not a huge stretch of casting, Mark Steel plays Tony, a working-class, left-wing South Londoner, with Elliot as his disenfranchised Croydon 'rude boy' son, Ashley.
The premise is that Tony falls in love with upper middle-class property developer Imogen, played by Outnumbered's Claire Skinner, and with Ashley moves in with her and her Eton and Oxbridge-educated son, Gideon, played by Ivo Graham.
The Steels also wrote the show with fellow comic Barry Castagnola, who is also the producer and director.
Susannah Fielding, from This Time With Alan Partridge, co-stars with fellow Partridge alumni Simon Greenall and Kevin Eldon, plus comics including Naz Osmanoglu, Marcus Brigstocke, Jamali Maddix and Dave Johns making appearances.
The first episode is repeated next Wednesday, June 16, followed by the new instalments at the same time every week.
Published: 8 Jun 2021
What do you think?