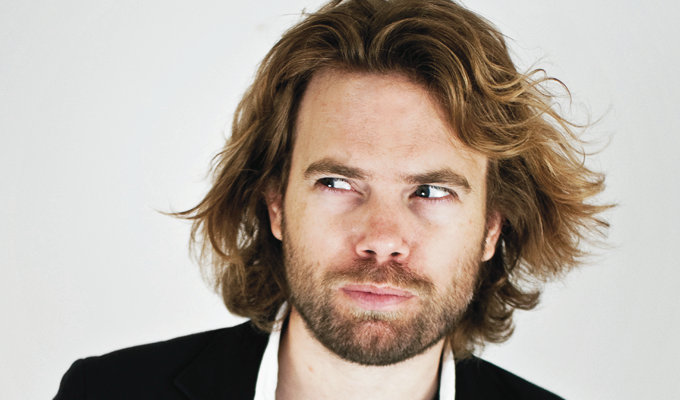 We couldn't wait! Comedy club to reopen at 00.01 on Monday
Comedy clubs are wasting no time in reopening once Covid lockdown restrictions relax on Monday.
And London's Bill Murray is taking that to extremes, opening bang on midnight for its – and indeed the UK's – first live indoor comedy gig of the year.
Comic Barry Ferns, co-founder of Angel Comedy Club that runs the venue, told Chortle: 'The idea actually came from a joke - as a lot of our ideas come from!
'In a meeting someone said, "May 17? Let's do a gig at one minute past midnight, on May 17." Everyone laughed. Then there was a silence, as we all began to think of the fun of actually doing that, and everyone pretty much at once decided that the sooner we can start gigging again the better!
'2021 has so far been so bleak for live comedy, it feels like we want to start a gig at one minute past midnight on May 17 and have it last until one minute to midnight on December 31. We've missed it so much. Obviously that could cause logistical problems, but that's the feeling in spirit.'
Ferns, pictured, will compere the gig, which also feature Helen Bauer, Jason Patterson, Sikisa, Dinesh Nathan and Erik Pohl.
He added: 'We have a late licence, but know that social distancing is still in place, so we can't go too crazy. But even just being inside with other people will feel like we're gin-running in prohibition America.'
The limited number of tickets will only be available to the Patreon supporters who have kept the Islington venue afloat over the past year. More than 1,200 backers are currently contributing a total of £4,800 a month towards the bills.
The venue opened in 2016 after a crowdfunding campaign raised £46,000 towards the costs. It is named not after the Ghostbusters star but William Murray, the 1st Earl of Dysart and the childhood whipping boy of Charles I, because British pubs cannot be named after a living person without their permission.
Other acts already announced to be playing there once it reopens include Mae Martin, Sindhu Vee, Simon Amstell, Larry Dean, Bridget Christie and Ahir Shah.
Monday's gig will also be livestreamed for free via YouTube.
Published: 11 May 2021
What do you think?