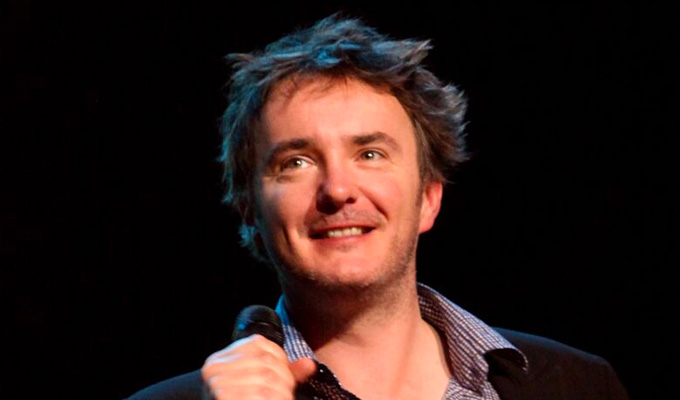 Book your appointment with Dr Cosmos
The week's best comedy on demand. For more streaming gigs use the 'find live comedy' search box with 'online' as the region.
Now
PAJAMA MEN: THE LAST STAND TO REASON: It's more than a decade old, but Shenoah Allen and Mark Chavez's performance remains a masterclass of character comedy with a dizzyingly expansive narrative told by two men in their PJs. The recording of the live show has just added to streaming service NextUp
Tonight
DYLAN MORAN: DR COSMOS: The comic's stand-up show about love, politics, misery and the everyday â€" as filmed in Brisbane in 2019 - is being streamed tonight and tomorrow at 8pm, introduced by the man himself. He said: 'I'm deeply thrilled to be doing my first global streaming event. All the more so for not necessarily understanding what that means'.Tickets, priced a tenner, are available here.
Sunday May 9
COMEDY FOR THE CURIOUS: It's an existential problem than has vexed philosophers for centuries - but surely something a trio of comics could sort out in an hour or so. Andrea Hubert, Toussaint Douglass and Robyn Perkins discuss why evil exists in this comedy-science chat show. Tickets.
Friday May 14
COMEDY KARLNIVAL: Livestreamed from an Edinburgh studio, and an empty Roisin Dubh pub in Galway, this virtual gig from the Galway Comedy Festival, postponed from a few weeks ago, features Fred MacAulay, Jo Caulfield, Micky Bartlett, Nina Conti and MC Karl Spain. Tickets.
Published: 8 May 2021
Recent News
What do you think?