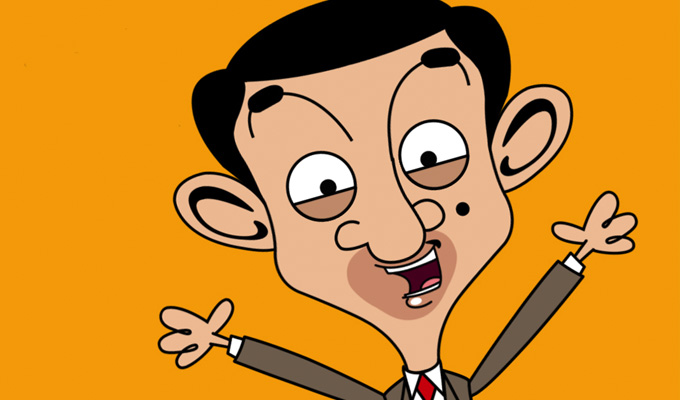 Rowan Atkinson: We're developing a Mr Bean animated movie
Rowan Atkinson is set to make an animated Mr Bean movie.
He broke the news as he confessed that he hated performing the character that has made him a fortune.
'Having made an animated TV series, we're now in the foothills of developing an animated movie for Mr Bean,' the comic told the Radio Times.
And speaking about the pressures of making the real-life shows, he added: 'It's easier for me to perform the character vocally than visually.
'I don't much enjoy playing him. The weight of responsibility is not pleasant. I find it stressful and exhausting, and I look forward to the end of it.
'I don't actually like the process of making anything – with the possible exception of Blackadder. The responsibility for making that series funny was on many shoulders, not just mine.'
He added that it was 'certainly not impossible' for the sitcom to return, indicating there had been early discussions about possible scenarios.
But the 65-year-old said: 'That's about as optimistic as I can be and I'd rather not speculate on when it could be set. Blackadder represented the creative energy we all had in the 1980s. To try to replicate that 30 years on wouldn't be easy.'
Despite his discomfort in performing Mr Bean, Atkinson is to star in a new physical comedy series for Netflix entitled Man Vs Bee, in which he battles an annoying bug.
The Mr Bean television series ended in 1995, and was followed by two films as well as music videos the London 2012 Olympics opening ceremony and adverts for Snickers. The ensuing animated series ran for a total of 130 episodes, made originally airing between 2002 and 2004 and then from 2015 to 2019.
Atkinson's near-wordless performance in physical and cartoon form have made him Mr Bean an enduring international hi. The character's YouTube channel has more than 25million subscribers and his Facebook page is the tenth-most popular in the world.
However, Atkinson says: 'I have no desire to have any presence on social media. What happens there is a sideshow in my world.'
In his interview with the new edition of Radio Times, Atkinson also condemned cancel culture.
He said: 'The problem we have online is that an algorithm decides what we want to see, which ends up creating a simplistic, binary view of society. It becomes a case of either you're with us or against us. And if you're against us, you deserve to be "cancelled".
'It's important that we're exposed to a wide spectrum of opinion, but what we have now is the digital equivalent of the medieval mob roaming the streets looking for someone to burn. So it is scary for anyone who's a victim of that mob and it fills me with fear about the future.'
He previously led a successful campaign against Westminster legislation that would have criminalised insulting language.
The new edition of Radio Times is out now.
Published: 5 Jan 2021
Recent News
What do you think?