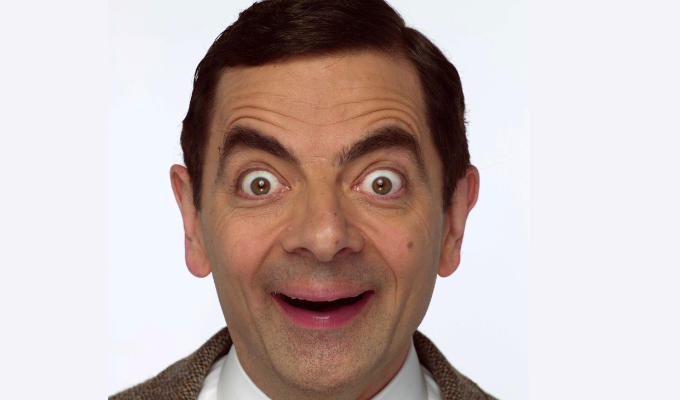 Rowan Atkinson to make a new Netflix series
Rowan Atkinson is to make a series of physical comedy shorts for Netflix entitled Man Vs Bee.
The ten-minute shorts will feature a character who battles an annoying bee, and is likely to be in the vein of the hugely successful Mr Bean series.
Calling the ten new episodes 'a riotous comedy', the Netflix blurb says: 'A man finds himself at war with a bee while house-sitting a luxurious mansion. Who will win, and what irreparable damage will be done in the process?'
Atkinson is writing the series with Will Davies, who has previously worked on Atkinson's Johnny English film franchise as well as writing How To Train Your Dragon and Stop! Or My Mum will shoot.
The show is one of seven announced by the platform after it set up a UK team to develop production here.
The slate also includes a series based on comedian Richard Gadd's live show Baby Reindeer, horror story Cuckoo Song, teen witch show Half Bad, teen ghost-hunting stories Lockwood & Co and 'mind-bending murder mystery' The Seven Deaths Of Evelyn Hardcastle.
Anne Mensah from Netflix said: 'Setting up a team entirely based in the UK was always about being able to better connect to the fantastic programme makers we have here - to provide a space for writers, producers, directors and actors that feels local, friendly and familiar but also provides talent the opportunity to make shows that will impact on a global scale. UK-made stories really do speak to the world.'
Thirteen years after the hapless character's last major outing, in Mr Bean's Holiday, he remains immensely popular. The official Mr Bean YouTube channel has 25million subscribers, with some videos racking up more than 100million views - although it has been accused of shamelessly repackaging the same material. The character is especially popular in the vast Chinese market.
Published: 14 Dec 2020
What do you think?