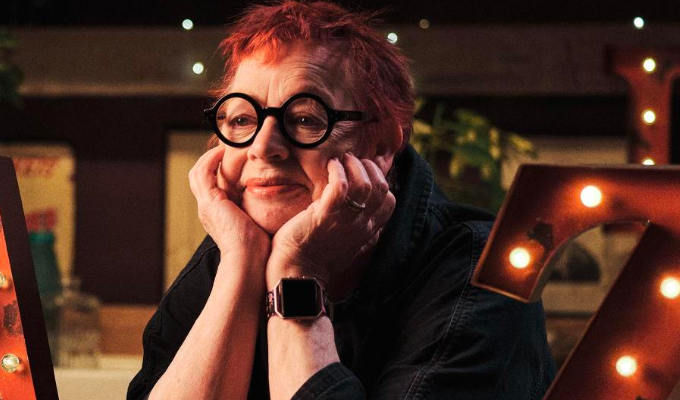 Jo Brand to offer tips on how to stay sane in a mad world
Jo Brand is to offer advice on how to cope with life in the second lockdown in a new Channel 4 show.
Provisionally titled Jo Brand's How To Stay Sane In A Mad World, the hour-long show will offer an A-Z of tips with a number of celebrity and expert guests.
Brand joked: 'I did suggest we stop after A is for alcohol and C is for cake but I'm assured there are 23 more suggestions to follow so stay tuned.'
Producers Two Rivers Media say: 'Let's face it banana bread was so last March and we're all slightly puzzled at the number of jigsaws we've managed to complete over the last eight months.
'The nights have drawn in and we need new ways to lift our spirits and keep us going through the low-key winter that's set to come. So from health to horticulture, QR codes to UV rays, and hibernation to isolation this is the A-Z guide that you never knew you needed. '
Jo Brand's How To Stay Sane In A Mad World production credits
Made by: Two Rivers Media
Executive Producers: Lizi Wootton and Mirella Breda
Commissioning editor: Louisa Compton
Published: 27 Nov 2020
Recent News
What do you think?