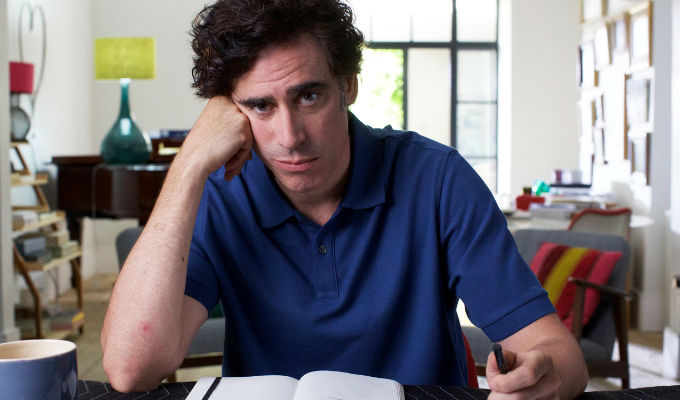 Stephen Mangan  to write his first film
Stephen Mangan is to write his first film, an adaptation of the children's novel Harry And The Wrinklies.
First published in 1997, Alan Temperley's book is about a young boy who, after the sudden death of his parents, is sent off to live with an eclectic band of OAPs who turn out to be former criminals.
Green Wing and Episodes star Mangan previously co-wrote the Channel 4 series Hang Ups, which he also starred in.
The actor, who also voiced the original audiobook recording of the novel, told Hollywood website Deadline: 'I watch a LOT of family films with my children and I know which ones make each of my kids laugh and which ones I can watch on a loop without wanting to throw the TV out of the window.
'The best are smart, funny and inspiring no matter what age you are and Harry And The Wrinklies is the epitome of this. It has such a wonderful sense of mischief and anarchy and is the perfect jumping-off point for an adventure caper that will make the whole family laugh.'
In return, Temperley said of Mangan: 'He read the original audiobook with a great sense of style and fun… I can't think of anyone better to develop Harry for the big screen.'
Published: 8 Apr 2020
What do you think?