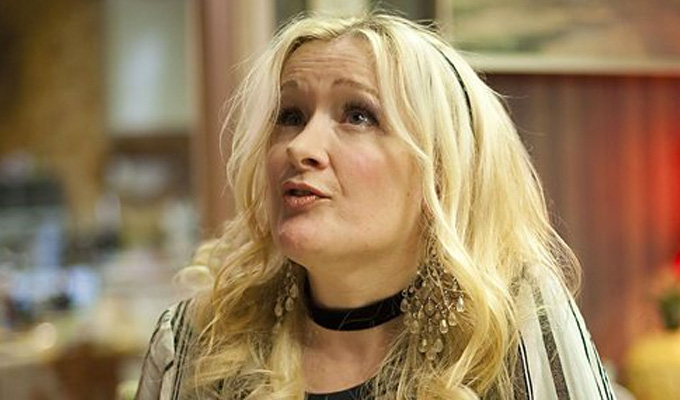 Late, great comics make the definitive list of the greatest ever Brits
Caroline Aherne, Victoria Wood and Ronnie Corbett and have been added to a prestigious and definitive list of the greatest ever Britons.
They are all new entries in the latest edition of the Oxford Dictionary Of National Biography, which has been expanded to include 228 notable people who died in 2016.
Also added were Dad's Army co-creator Jimmy Perry, TV comedy producer Jimmy Gilbert, Fawlty Towers star Andrew Sachs and Louise Rennison, author of the comedy memoirs Angus, Thongs and Full-Frontal Snogging.
General editor David Cannadine noted that the new edition included two 'very British celebrities have now joined their equally famous partners in the dictionary: Ronnie Corbett reunited with his eponymous alter-ego, Ronnie Barker, and Jimmy Perry with David Croft, with whom he wrote such memorable comedy series as Hi-Di-Hi! and Dad's Army. '
Though, of course, he misused both 'eponymous' and 'alter-ego'.
Cannadine added: 'There is also an entry for another behind-the-scenes figure, Jimmy Gilbert, the television producer who brought The Two Ronnies to the small screen, and much more besides.'
Gilbert also produced Last of the Summer Wine, Whatever Happened to the Likely Lads, Fawlty Towers, The Fall and Rise of Reginald Perrin and The Frost Report.
Away from comedy, David Bowie, George Michael, Sir Terry Wogan and murdered politician Jo Cox have also been added to the tome.
Victoria Wood's entry noes she 'enjoyed a prolific career as a comedic actress, singer, and writer,' while Aherne is credited as 'a much loved comedic actress and writer, best known for her appearances on television as the caustic chat show host Mrs Merton, and in The Fast Show and The Royle Family, which she co-wrote'.
Corbett is included for being 'a fixture of British television for more than fifty years, from Crackerjack in 1957 to a documentary about Colin Montgomerie in 2009 (golf being his greatest passion)' as well as The Two Ronnies.
The dictionary now contains biographies of 63,693 men and women 'who have shaped the British past'. The complete publication, which runs to 63 volumes, is available, free, in most public libraries in the UK, with many offering online access too.
Published: 9 Jan 2020
What do you think?