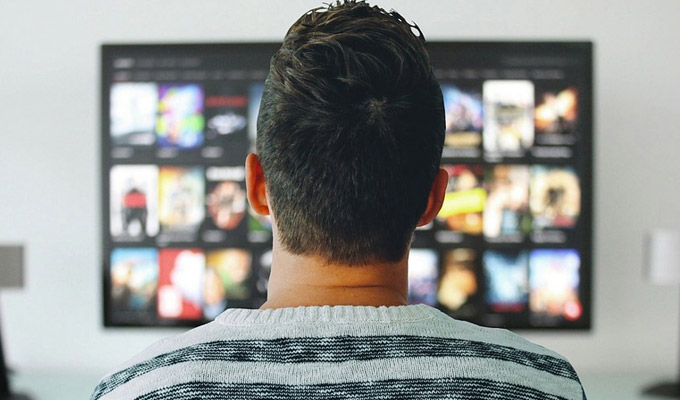 Netflix scales back its spending on stand-up
Netflix is scaling back its investment in stand-up that has pumped hundreds of millions of dollars into the top end of the business.
Analysis from financial information agency Bloomberg found that the streaming service has released fewer stand-up specials this year than it did in 2017 or 2018.
So far about 30 such shows have dropped so far this year, compared with more than 50 at the same time last year.
The company has previously paid handsomely for some specials, with reported $20 million-a-show, multi-show deals for the likes of Dave Chappelle, Ricky Gervais, Jerry Seinfeld, Amy Schumer and Chris Rock.
But although it has reportedly offered Eddie Murphy a $70 million deal that includes a series of stand-up specials, such big-money contracts are said to be decreasing.
Instead Netflix has been commissioning more shorter sets from lesser-known comedians, as well as more non-English language stand-ups in countries outside the US, where it is expanding.
Its financial clout gave Netflix dominance of the industry with HBO executive Casey Bloys saying they couldn't match such 'exorbitant' prices.
But with Netflix such an overwhelming player in the comedy industry, especially in the US, Bloomberg reports that 'any slowing in [its] investment would be troubling to the comedy world. The company's outlays led to a boom in the market for live one-hour specials and... the awareness of specials has increased attendance at clubs and festivals'.
The report came as Netflix released its third quarter financial results, showing an extra 6.77 million paid net subscribers – less than its target but more than analysts predicted. Shares rose up to 10 per cent on the news.
Speaking as the results were released, chief content officer Ted Sarandos did not mention stand-up specials as he spoke about the investment in new content.
But he did speak about the company's purchase of the back catalogue of the Seinfeld sitcom, which goes against its trend towards commissioning original content.
'We've seen in the past a lot of questions about the value of volumes of catalogue programming – having hours and hours of content that people don't watch,' he said
'But we have seen a few titles in the history of television - Seinfeld being one of them - that continue to be incredibly relevant 30 years after it came out on television and get watched every night. It's kind of a comfort view comedy that travels around the world.
'Seinfeld is one of those very elite shows. We have Friends to the end of the year and Office for another yet of that, then Seinfeld will rollout to the world run 2021 on Netflix. They are very, very unique in the vast catalogue of television every created that people are still watching 30 years later.'
Published: 17 Oct 2019
What do you think?