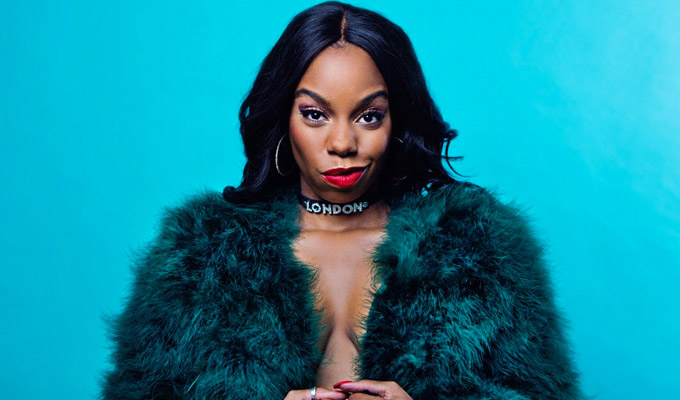 London calling
The week's new comedy on demand…
London Actually
London Hughes' hunt for a man is very much part of her comedy. The show that secured her an Edinburgh Comedy Award nomination this year was called To Catch A Dick, and she's appeared on TV's Celebs Go Dating. The next stage is – perhaps inevitably – this dating podcast.
Each week she'll be joined by celebrity pals – Phil Wang in episode one – to help hook her up, as well as helping other singletons find love too. The show is only available on Spotify.
The Birthday Game
A new panel show podcast hosted by Pointless's fact controller Richard Osman with the very simple premise of having guests try to guess the age of a fellow celebrity who's celebrating a birthday that week.
Two episodes have been released so far. In the first, guests were Maisie Adam, David O'Doherty and Rick Edwards, in the second it's Lou Sanders, Miles Jupp and Nish Kumar.
God Only Knows
God Only Knows is a new podcast set in the afterlife. Newly deceased guests step out of the celestial elevator to find out how they've died and then get the chance to submit three questions to God – whatever they understand that to mean.
Producers say the questions allow host Matt White – a TV producer whose credits include Delete Delete Delete with Patrick Kielty – to have a chat about anything from life and career through to philosophy or religion.
The first guest is Matt Richardson and later episodes feature fellow comedians including Matt Forde, Bec Hill and Jordan Gray.
God Only Knows is available here.
The show mixing comedy and music - never previously attempted if you believe host Alex Horne is back, with the first episode featuring Horne's Taskmaster boss Greg Davies. The podcast has changed its platform for the new third series, so annoyingly even fans will have to resubscribe here
Descendants
This new short film writtern by and starring comedian Paul G Raymond – half of sketch duo In Cahoots – revolves around a man seeking advice from his family after being dumped by his 'friend with benefits'.
.
Hello, Privilege. It's Me, Chelsea
In this documentary, Chelsea Handler explores how white privilege impacts American culture - and the ways it's benefited her own life and career.
She tweeted on its launch: 'As a white person, we need to learn that it's not the jobs of people of color to educate us. We need to educate ourselves about privilege. We need to step up and take responsibility.' She's also hoping Donald Trump will tune it. As if.
Watch on Netflix.
Also...
And as we previously reported, the first 21 seasons of South Park have landed on Amazon Prime; and Bill Burr's latest stand-up special Paper Tiger has been released on Netflix. Click for our review.
Published: 14 Sep 2019
What do you think?