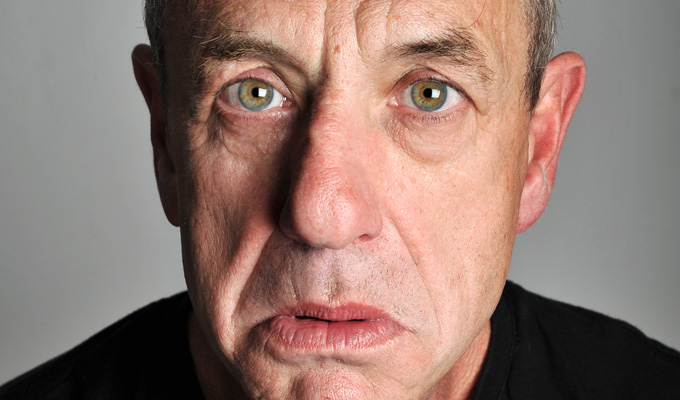 The ballad of Syd Smith
The week's best live comedy.
Sunday June 23
LONDON: Ken Jeong, best known for playing mobster Mr Chow in The Hangover, is performing a one-off gig at the Adelphi Theatre tonight, following on from his first Netflix comedy special You Complete Me, Ho, earlier this year.
MANCHESTER:America's funnyman Neil Hamburger dons his shabby tux one more time to rasp out his horrible, embittered material at the Bread Shed. But it's a much funnier show than that descriptions sounds. Here's our review of his run at Soho Theatre in London last week, where he returns after this one-night-only sojourn up the M6. Click here for tickets.
Monday June 24
LONDON: American comic Chris Distefano pops into the Soho Theatre for two nights promising a mix of 'Brooklyn-born edge with nice-guy charm'. He recently signed a big Comedy Central deal, which included his stand-up special Size 38 Waist, his weekly series Stupid Questions and a possible future animated show.
Tuesday June 25
CARDIFF: American comic Ari Shaffir brings his Wandering Jew tour show to the Glee, en route to the Glastonbury Festival at the weekend. When we saw a different show at Edinburgh last year, our review praised 'the brutal, no-holds-barred manner of his attacks' on his religious stories. So maybe expect some of that?
Friday June 28
LONDON: Arthur Smith brings his latest musical comedy show Syd to the Soho Theatre from now until July 13. It's about his dad, who fought at El Alamein, became a PoW and ended the war in the notorious Colditz Castle in Germany, before becoming a copper in post-war London, encountering a real-life rogues' gallery of characters, 'whom he tried his best not to arrest'.
BIRMINGHAM: Though his shows revolve around mediocrity and failure, Sean McLoughlin's been teetering on the brink of a breakthrough for the past couple of years. His latest show, Hail Mary, visits the Glee tonight. Review.
Published: 23 Jun 2019
Recent News
What do you think?