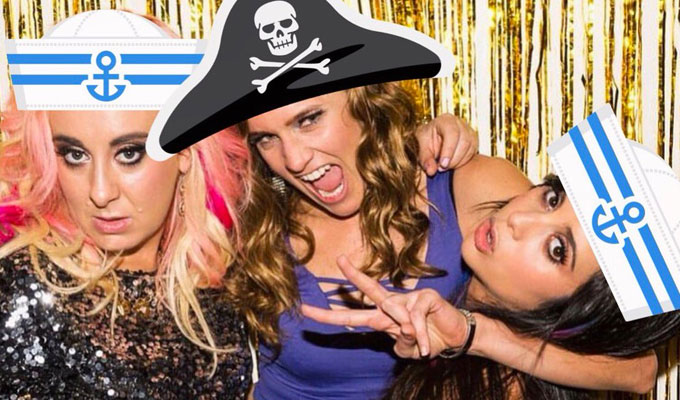 Skitting themselves
The week's best comedy on demand.
Skit Box
This promising new web show from Australian comedians Adele Vuko, Greta Lee Jackson and Sarah Bishop is about combating the sexism they've experienced on the circuit - which they do by, erm, creating viral online content. They have form in that regard, having created the online video Activewear which did rather well. This series, which launched this week, has been commissioned by Screen Australia.

Daddy Look at Me
This new podcast series from Rosie Jones and Helen Bauer is about fame and why some people may be destined to become stars. In each episode, they invite a fellow comedian onto the show to identify the pivotal moments in their lives that set them on the path for comedy - and their voracious need for attention.
The show launched on Thursday with three episodes with guests Nish Kumar, Sophie Duker and Ed Gamble – available here – while future instalments feature Tom Allen, Suzi Ruffell, Sindhu Vee and Harriet Kemsley.
Long Division
In this BBC Radio Wales series, comedians Kiri Pritchard-McLean and Tom Price explore the difference between their home towns of Bangor and Monmuth respectively. It's available on BBC Sounds here.
What We Do in the Shadows
BBC Two is currently airing the TV spin-off from this mockumentary about a gang of vampires who share a hosue in New Zealand. And last week it aried the 2014 movie from Jermaine Clement and Taika Waititi where it all started, so making it available on iPlayer.
Published: 22 Jun 2019
What do you think?