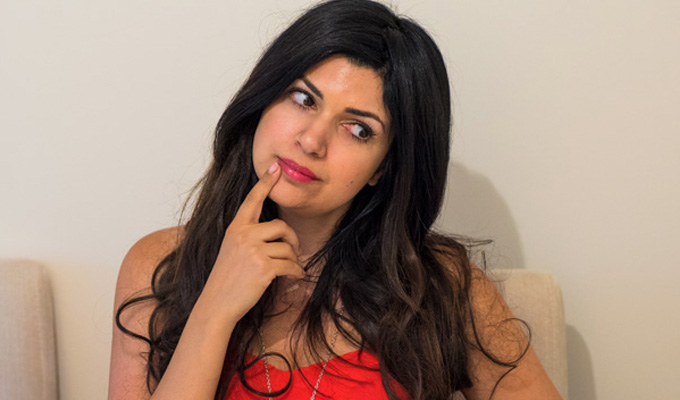 Two-book deal for comic and writer Ariane Sherine
Comedian and writer Ariane Sherine has signed a deal for two new self-help books.
How To Live To 100 will follow her attempts to become a healthier person, examining the evidence for the benefits of lifestyle changes from drinking green tea to having regular sex, and how they could lead to longevity.
The book will also include interviews with celebrities including Clive Anderson, Charlie Brooker, Josie Long, Robin Ince, Robert Llewellyn, Arthur Smith, and Jon Holmes about different ways to live to 100.
The second title, Happier, will have a similar format, exploring factors which affect happiness and wellbeing.
Both are co-written with David Conrad, a consultant in public health, and will be published by Robinson Psychology, part of the Little, Brown group, in March 2020 and 2021.
Sherine previously wrote Talk Yourself Better, which was also published by Robinson in October last year. She is best known for the atheist bus campaign that put her slogan 'There's probably no God. Now stop worrying and enjoy your life' on 800 vehicles in 2009.
Robinson's editorial director Andrew McAleer said: 'It was a joy to work with Ariane on Talk Yourself Better and she really opened up the bewildering world of mental health support in a humorous and frank way, encouraging so many well-known contributors to be upfront about their own experiences of therapy.
'These next two books will continue to make the world a sunnier place, cutting through all the contradictory nonsense we hear about health and happiness."
Sherine added: 'It's a lot of fun working with David on How To Live To 100 – though it's going to be very embarrassing when I drop dead aged 42.'
Order the first book here.
Published: 25 Apr 2019
What do you think?