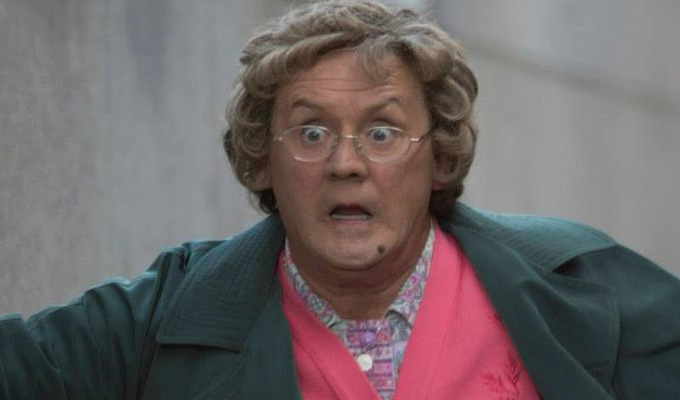 Mrs Brown's Boys: D'Movie Sequel
A second Mrs Brown's Boys film is in the pipeline.
Creator Brendan O'Carroll has revealed that he is writing another movie with his son Danny, who plays Buster.
The script will revolve around his shady character's friendship with Agnes Brown's son Dermot, played by Paddy Houlihan.
'I think it's going to be really, really successful,' O'Carroll said of the movie, before comparing the pair to two of the all-time comedy greats.
'What is going to make it successful is that chemistry they have,' he said. 'There is something that they have that is very, very rare. You saw it in ­Morecambe and Wise.'
The original Mrs Brown's Boys: D'Movie took £23million at the box office in 2014.
O'Carroll, 63, was speaking to the Mirror before this year's Christmas Day, about Mrs Brown acquiring an Alexa-style digial assistant. A second episode is on New Year's Day.
Published: 21 Dec 2018
Recent News
What do you think?