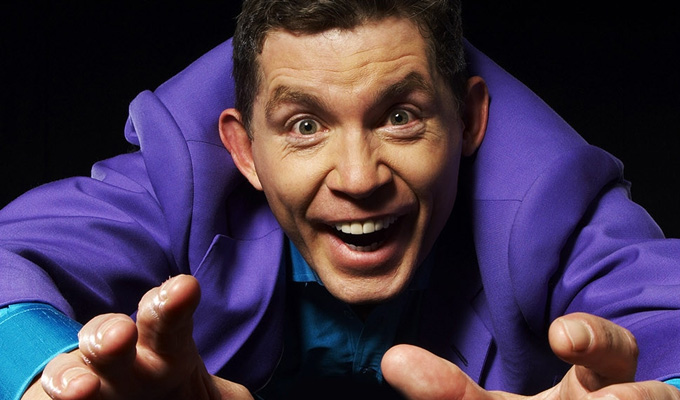 Lee Evans comes out of retirement
Lee Evans is coming out of retirement to star in one of Harold Pinter's one-act plays.
The comedian said he was quitting live performance four years ago, at the age of 50, to spend more time with his family – despite being one of the UK's most successful arena stand-ups.
However, he has now announced that he will take part in a West End season celebrating the work of the legendary playwright.
He will perform Monologue, which Pinter wrote for the BBC in 1973, and which has his character sitting along and addressing an absent friend, their close relationship having been pulled apart by a woman many years ago.
The show will run for 23 performances at the Pinter Theatre from October 25 to December 8.
Evans will also be performing a selection of Pinter's comedy sketches as part of the same evening, including the classic Apart From That alongside Goodness Gracious Me star Meera Syal.
Evans previously performed Pinter's work in 2007 when he played the hitman Gus in The Dumb Waiter at Trafalgar Studios.
He said: 'Working with Harold Pinter was one of the most incredibly exciting experiences of my life.
'Of course, I found Harold to be, along with his incredible wife Antonia, two of the most generous, kind and considerate people one could ever wish to meet; a couple so desperately keen to pass on anything they could to encourage and help young actors and directors, no matter who, what or where you might be from. It didn't matter to Harold - the most important thing to him was the work.
'Most of all, Harold loved it when his work allowed you, the performer, to shine. Thanks, Harold - my hero.'
Evans's shows are part of the Pinter At The Pinter season, bringing all of the playwright's one-act plays to the theatre that bears his name. The season takes place over 24 weeks from September 6 and marks the 10th anniversary of Pinter's death.
Other actors taking part include Keith Allen, Tamsin Greig, Danny Dyer, Martin Freeman and Jane Horrocks.
Published: 15 Aug 2018
What do you think?