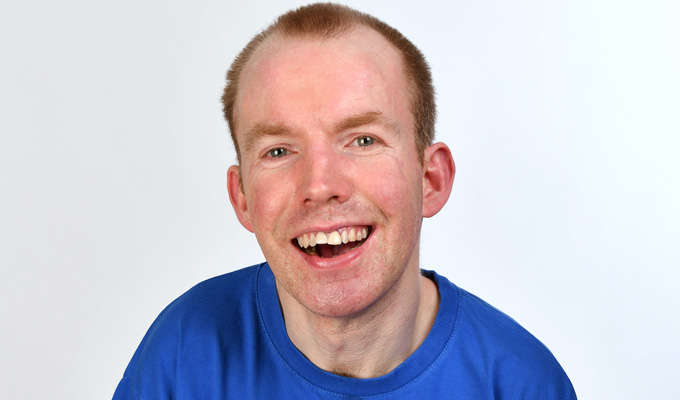 Book deal for Lost Voice Guy
Britain's Got Talent winner Lee Ridley – otherwise known as Lost Voice Guy – has landed a book deal.
The comedian is writing I'm Only In It For the Parking, ready for release next April. It is inspired by the stupid questions people ask about his disability without thinking, such as What's it like to be disabled?' to 'Can you really not speak?'
Publisher Transworld, who won what is described as a 'highly competitive' auction for he rights, describe the book as 'a disabled FAQ, with funny (sometimes painfully funny) stories from Lee's less-ordinary life'.
Ridley, who has cerebral palsy and communicates via voice software on his iPad, said: 'I'm very excited to be writing my first book. It's something I've wanted to do most of my life, so I'm delighted to be getting the opportunity, especially working with such a great team of people. I'm looking forward to telling everyone a lot more about me and life as a disabled bloke.'
Transworld editorial director Andrea Henry added: 'If you think you know exactly how to treat disabled people, and that this book is only for society's idiots, then prepare to have your perceptions skewered. This is a book for you, too.
'For us at Transworld, I'm Only In It For the Parking feels like the right book at the right time – an enlightening and hilarious exploration of disability, with Lee's brilliant storytelling at its heart. We're really excited to be working with him.'
Ridley is to perform at the Edinburgh Fringe next month before heading off on UK tour (Dates). He is a former BBC New Comedy Award winner and co-author of the Radio 4 sitcom Ability, in which he starred.
I'm Only In It For the Parking will be published in hardback on April 18. Click here to order.
Published: 27 Jul 2018
Recent News
What do you think?