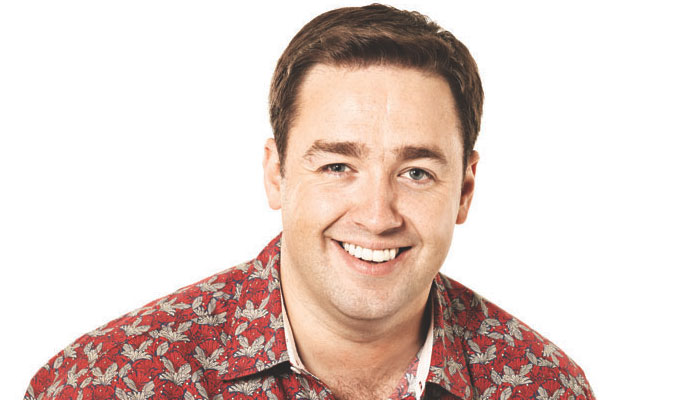 Jason Manford curtails show after fan collapses
Jason Manford had to cut a gig short after a fan collapsed on the second row.
Paramedics in the audience attended to the woman while she was still at the Newcastle City Hall on Wednesday, before she was rushed to hospital.
Manford has since told his Facebook followers she is now making a good recovery.
The comic posted on his Facebook page yesterday: 'I rang the hospital this morning and managed to actually speak to the young woman who collapsed. She seemed more embarrassed than poorly bless her. She was being monitored by staff and she was hopefully heading home that day.
'She kept apologising for spoiling everyone's night to which obviously I told her to not be silly.'
But he joked: 'In fact, the only thing to apologise for was the fact she didn't do it half hour earlier as I could've made the 9.30 showing of Infinity Wars at the Cineworld.'
In fact, Manford cut the gig about 15 minutes short. At the time, he posted: 'So sorry the show had to finish slightly early tonight folks. Hoping she's going to be alright' and he thanked the audience for 'being so cool and giving her some dignity by shuffling out quietly'.
He also praised the ambulance crew and NHS staff for helping save the woman's life and offered health workers free tickets to future shows – a policy which he said helped ensure there were plenty of trained experts on hand for the Newcastle show.
Published: 4 May 2018
What do you think?