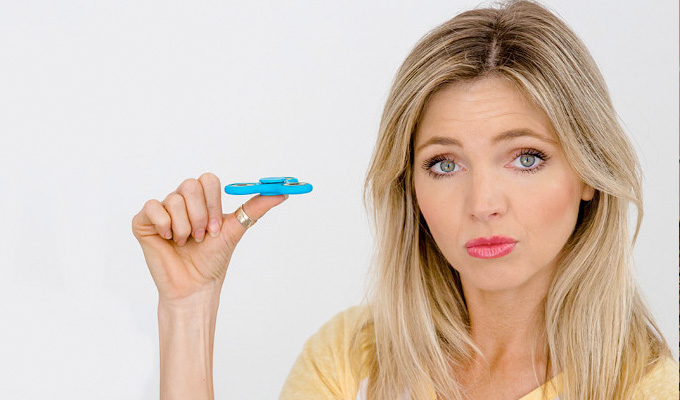 You can't make jokes about autism!
Protestors are trying to censor a comedy show about autism – saying it amounts to mocking children with a disability.
Nikki Osborne is to talk about her experiences of bringing up a six-year-old son on the spectrum as part of the Melbourne International Comedy Festival later this month.
But the very idea of putting autism into a comedy show has caused offence, with objectors calling on the local council to ban the performances from its venue, Kingston City Hall.
Osborne even said that extra security had been called in for her brief run, should there be any problems.
Some have accused her of 'inviting people to laugh at a child's disability', and an autistic support service in the Bendigo suburb said they were 'fervently requesting this "show" be reconsidered' – their quotation marks –claiming that it may cause harm to the autistic community.
One local resident, Monica Fairbairn, 32, told the local Herald-Sun newspaper: 'I don't like the idea of someone who doesn't have autism making jokes about autism.'
But Osborne, who describes herself as an ambassador and blogger for autism awareness – as well as being an actress, former model and television presenter – defended the show.
Speaking on Melbourne's 3AM radio station she said: 'What comedians do is write based on their own experiences, and my experience as a mother for the past six years has been everything to do with the spectrum, pretty much.
'When you first have your child diagnosed you can go into a really dark space. I found it incredibly difficult at the start until I began to see the humour in everyday things. I think that's how you overcome your troubles… laugh at them
'What I'm trying to do is educate the broader public so autism isn't such a taboo subject. I want everyone to have a laugh without being bludgeoned over the head with facts and figures.
'I'm not making fun on an autistic child, I'm talking about the whole system.
'Everyone's ready to be offended… and what does it even mean? It doesn't change the facts, it doesn't change anything.
'But I've got security just to make sure.'
Here is a trailer for her On The Spectrum, which is being promoted with the catchline: 'Autism is a very serious topic. Just not tonight.'
Published: 29 Mar 2018
What do you think?