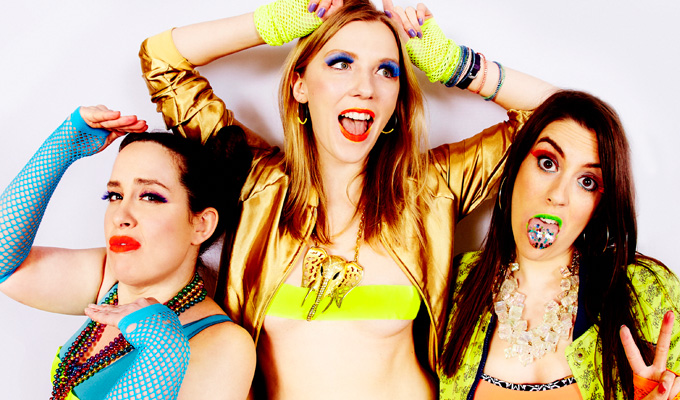 Radio 1 orders a raft of new comedy
Radio 1 is to put comedy back on the station after more than a decade – but in a 3am slot.
The broadcaster has ordered a raft of comedy podcasts, which will also get an airing in the early hours.
Stand-ups Lauren Pattison, Ed Night and Andy Field, sketch group Birthday Girls and improv show Battle Acts are among those who have been commissioned to make the content, aimed at 16-34-year-olds.
In the late 1980s and early 1990s Radio 1 was home to the likes of Chris Morris's Blue Jam, Armando Iannucci, Lee and Herring's Fist of Fun and The Mary Whitehouse Experience, featuring David Baddiel, Rob Newman, Hugh Dennis and Steve Punt.
Radio 1 controller Ben Cooper said: 'I grew up listening to Blue Jam and The Mary Whitehouse Experience on Radio 1 so it's great to be able to give a new generation of young comedians an opportunity to make us laugh on a podcast from the BBC.'
The podcasts will be released in three batches, starting on February 5.
Series 1
Available to download from Monday February 5, and broadcast from the early hours of Wednesday February 7
Ed and Lauren Get On (12 episodes)
With social media documenting people's successes but none of their failures, comedians Ed Night and Lauren Pattison are honest about how life can be a little rubbish.Every week they will tackle a new topic – from dating to class and terrible jobs.
Pattison said: 'I am thrilled to be given the opportunity to bring a fresh and fierce voice to Radio 1 alongside my soon to be partner-in-crime Ed. It's a great chance for me to not only have some fun and maybe cause some light chaos, but to delve into some hot topics and burning issues, in a way that's brutally honest, opinionated and most importantly from the perspective of a young working class scamp like myself."
Night added: 'I'm dead chuffed that Radio 1 have asked me to be involved with such an exciting, comedy-oriented project.'
Series 2
Available to download from Monday February 19, and broadcast from the early hours of Thursday February 22
Niki & Sammy's Peachy Podcast (12 episodes)
Identical twin YoTubers offer music news and gossip.
Unexpected Fluids (12 episodes)
Real-life stories about when sex goes wrong, fronted by sex writer Alix Fox and vlogger Riyadh Khalaf, who said: 'Listening to it is going to be like talking to your best mate about awful, crazy, one night stands.'
Series 3
Available to download from Monday March 26, and broadcast from the early hours of Friday March 30.
Ray Moss: No Stone Unturned (4 episodes)
Ben Partridge, co-creator of the cult comedy podcast Beef and Dairy Network is Ray Moss, private investigator, exploring the seemingly small personal mysteries of confused listeners. He said: 'At this time when great uncertainty is all around, What The World Needs is Ray Moss, a man who is physically unable to look at a stone without turning it over.'
The Comeback (6 episodes)
Comedians get the chance to deliver the comeback they always wanted about the person who wronged them, hosted by comedian and writer Jen Wakefield.
She said: 'I think The Comeback will be like comedy therapy. Who doesn't love a good story and a chance to get something off their chest? I think us Brits can often be guilty of not saying what we think or feel at crucial moments for fear of stirring things up, so I reckon there'll be some fun, juicy and relatable material on the podcast. I'm buzzing for it!'
Battle Acts (6 episodes)
A podcast from the long-running improv show. Featuring Emily Lloyd-Saini from the BBC Asian Network, it plays two teams of comedians off against each other in a series of challenges. Recorded in front of a live studio audience.
Clickipedia (6 episodes)
BBC Radio 1's Matt Edmondson and his guests journey down an internet black hole of pointless knowledge, skipping from link to link on Wikipedia.
Andy Field (6 episodes)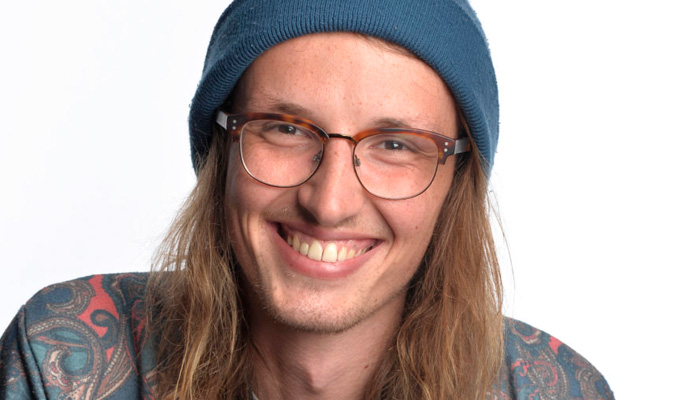 A silly, anarchic, fast-paced sketch show from the surreal former Chortle Student Comedy Award winner. He said: 'If I hadn't once run up a down escalator, this would be the most exciting thing I have ever done. As it is, it's a very close second.'
Birthday Girls House Party (6 episodes)
Birthday Girls are comedians Beattie Edmondson, Rose Johnson and Camille Ucan. Every episode they invite you to a different themed party they are hosting- from a wake to a posh dinner. Expect warm and weird late-night conversations putting the world to rights, drop-ins from comedy guests.
In a statement the trio said: 'We are absolutely delighted that Radio 1 have confirmed what we've always known: that our conversations deserve to be listened to by thousands of people.
'It's gonna be prime 3am house party vibes and we're already so excited and scared about how much we're going to overshare.'
Published: 25 Jan 2018
Recent News
What do you think?