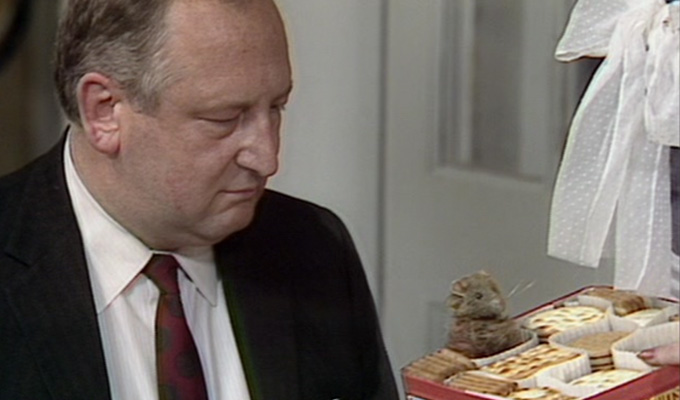 Basil The Rat joins Antiques Roadshow
The most famous rodent in British comedy history is to make a guest appearance on The Antiques Roadshow.
Two prop animals made for the Fawlty Towers episode Basil The Rat surfaced on a special episode of the programme based around entertainment memorabilia.
One has a moving head and arms, and sat in a biscuit barrel presented to one of the guests; the other zipped across the floor of the hotel, chased by Basil. Antiques expert Judith Miller noted: 'There's fantastic ingenuity, with drawing pins in the bottom to make him speed a little bit faster.'
The 1979 episode revolved around the escaped rat kept as a pet by Manuel and named after his boss… although the Spanish waiter always insisted the animal was a Siberian hamster
The props were brought in to a special edition of Antiques Roadshow filmed on the set of EastEnders by the wife of the puppet-maker who created them. She revealed that John Cleese was given another of the prop rats after asking to keep it –  but has subsequently lost it
'What that does is make your Basils more desirable,' Miller explained.
'Everyone – of a certain age in particular – will remember Basil, and because the programme will go on and on, these things have value. They are so important in the history of comedy.'
What value she placed on them will be revealed in the Antiques Roadshow Entertainment Special on New Year's Eve.
Published: 18 Dec 2017
Recent News
What do you think?