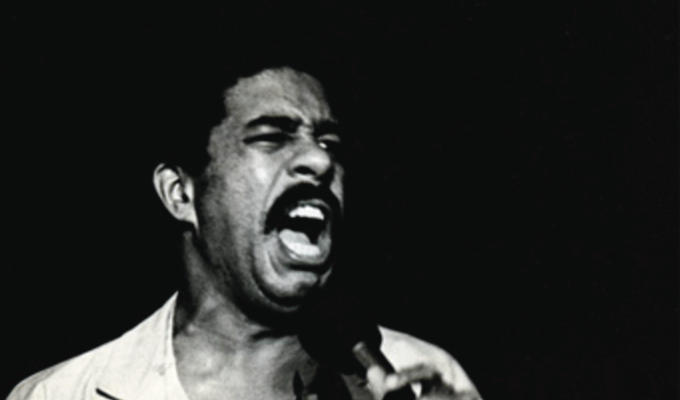 Radio 4 to air rare Richard Pryor tapes
Lenny Henry is to examine Richard Pryor's most formative period in a new Radio 4 documentary.
The programme, The Making of a Satirist, will feature little-heard footage of the stand-up legend from the time he was transitioning from a good-natured Bill Cosby clone to a sharp social satirist.
The reinvention came when Pryor threw away a lucrative job in Las Vegas and moved to the countercultural hub of Berkley California, to immerse himself in the political and social powder keg.
When he arrived in February 1971, revolution was in the air, with pitched battles in the streets between activists and the police, while the city was also home to the Black Panthers and a burgeoning black arts movement.
Pryor immersed himself in black history and culture, reading Malcolm X and hanging out with black intellectuals like Ishmael Reed, who features in the Radio 4 programme, and Cecil Brown
He also made friends with a radio producer who invited him on the local station KPFA, gave him a recorder so he could brainstorm new material, and taped several of his performances around town.
These tapes form the backbone of Henry's archive documentary, which features recordings of him experimenting with free verse poetry and edgier material at local clubs and live on air. Examples include blistering attacks on police brutality and his response to the 1971 Attica prison rebellion.
The hour-long documentary will air on Radio 4 at 8pm on December 23, and was announced at a press launch for BBC radio's Christmas programming in London tonight,
It follows a Sky Arts documentary in which Romesh Ranganathan travelled to Los Angeles to find out more about his stand-up hero.
Published: 22 Nov 2017
What do you think?