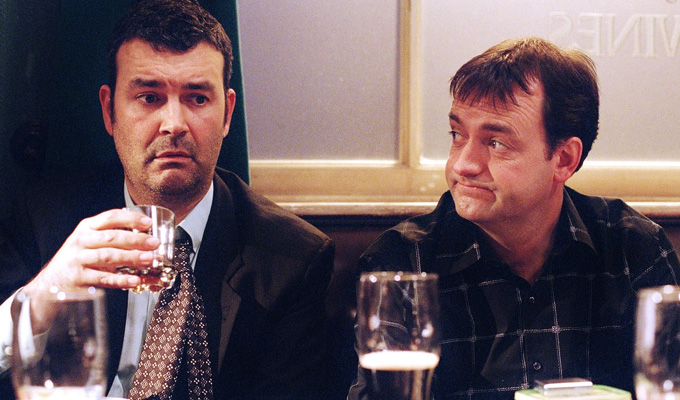 Early Doors revived as a stage play
Early Doors is being revived as a stage play.
Producer Phil McIntyre has commissioned creators Craig Cash and Phil Mealey to write a new story based on their acclaimed BBC sitcom.
The pair will also appear in the stage revival along with original co-stars John Henshaw, Joan Kempson, James Quinn and Lisa Millett.
In a statement, Cash and Phil Mealey said: 'Writing Early Doors again has been a joy and we're really excited by the results. Putting it on stage for the first time ever will be a huge thrill. One that we hope you will come along and share. '
The play will initially run for two weeks at the Lowry in Salford from August 4.
Based on the late-afternoon regulars of The Grapes pub, Early Doors ran for two series on BBC Two in 2003 and 2004.
Blurb for the show says: 'Ken's got love on his mind, but will barmaid, Tanya, ring the landlord's bell? Old Tommy would play Cupid - if only he didn't have IBS (Irritable Bugger's Syndrome). Crime is on the rise but fear not, as local cops Phil and Nige are getting stuck in... to a couple of pints in the back room. After all, "Crime can't crack itself."'
The revival follows a spate of sitcom-to-stage transfers including Still Game, Yes Prime Minister and Gary Tank Commander.
Published: 21 Nov 2017
What do you think?