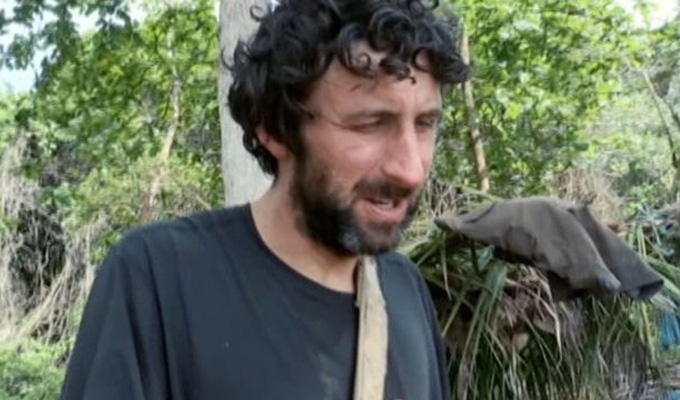 'I was very, very keen to go home'
Viewers saw a clearly unwell Mark Watson leave Celebrity Island with Bear Grylls last night.
The comic was seen struggling with weight loss and chest pains on the Channel 4 survival show, and radioed to be taken off the island.
He said he was 'disappointed and sad' to have been forced to leave, saying on camera: 'I feel like I'm quitting and letting people down a bit.'
However the health and safety experts who oversee the programme had 'strongly encouraged' him to leave.
'They couldn't really show that on camera, understandably,' Watson told the Daily Express today. 'They made me go through the motions of saying "I want to leave the island" into the radio because that's what you're meant to do. But by that point, the decision had already been made.
'I didn't mind because at that stage I was very, very keen to go home.'
He added that watching how the footage of his experience had been edited was 'weird', explaining: 'There's only a few hours of TV to cover for this massive experience. It's extremely strange to watch any of it back.'
Watson became the fourth celebrity to leave the island, following  Breaking Bad actor RJ Mitte, former Olympic swimmer Sharron Davies and Rizzle Kicks singer Jordan Stephens.
Fellow comic Shazia Mirza is still in the show, and was the subject of an earlier scare when she was knocked unconscious after falling on rocks.
Watson is currently on his tour of venues based on the letters M and W and will tonight perform it on the 7.53pm train from Marylebone to High Wycombe.
Published: 21 Sep 2017
What do you think?