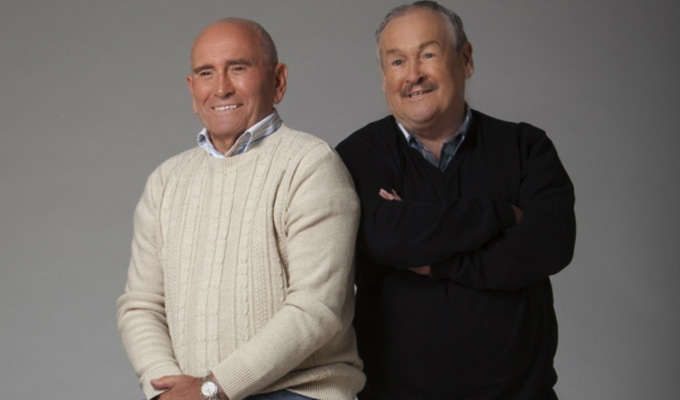 British oldies try to crack Las Vegas
ITV has confirmed Last Laugh In Vegas, in which British showbiz veterans will try to crack the variety capital of the world.
As originally reported in June, Cannon and Ball, Mick Miller, Kenny Lynch and Su Pollard are to try their luck in Sin City.
They will be joined by Bernie Clifton, Bobby Crush, Jess Conrad and Anita Harris, the broadcaster has confirmed tonight.
The premise is that all are being given one last shot at fulfilling the dream they thought had long gone and put on a spectacular one-off variety performance.
Cameras will follow these stars from the 1960s 1970s and 1980s from their departure from their homes in the UK to the moment they step onto the stage in Vegas. They'll live in a house together, as they rehearse and reminisce
The five-part series, to air next year, will culminate in an hour-long special of their variety performance in Vegas.
ITV's head of entertainment commissioning, Siobhan Greene, said: 'Last Laugh In Vegas is the chance for the audience to reconnect with true iconic entertainers, as they get the trip of a lifetime to perform in the show business capital of the world.
'You won't believe the names we got, and I am so happy that they, and the audience, will get to see them living their dream.'
Sally Evans, the executive promoter with programme-makers Shiver, added: 'Working with our showbiz heroes and giving them the chance to go on a journey that genuinely means so much to each of them is such an exciting proposition. The entertainment community of Vegas won't know what's hit them!'
Published: 11 Sep 2017
What do you think?