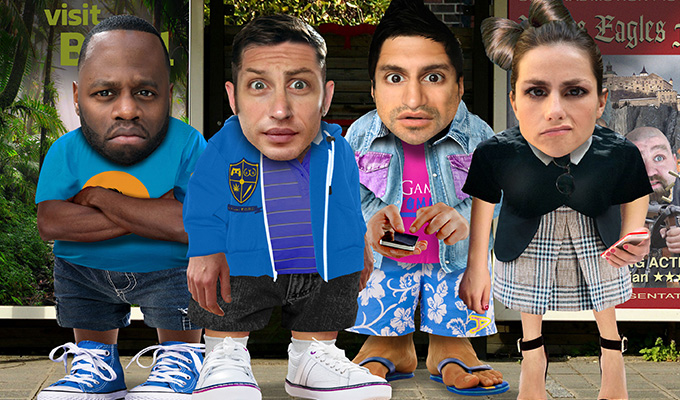 Six new Comedy Slices for BBC Three
Tom Hardy, Charlotte Riley, Javone Prince and Kayvan Novak are among the stars of a new batch of BBC Three comedy pilots.
BBC comedy chief Shane Allen tonight announced six new Comedy Slices – as the Comedy Feeds have now been rebranded.
Now in their fifth year, these try-outs have previously spawned People Just Do Nothing, Josh and Tim Renkow's forthcoming A Brief History of Tim.
The announcement came as Allen also confirmed three pilots for BBC One starring Tim Vine, Spencer Jones and Rob Beckett – and three new BBC Two projects.
The Comedy Slices are:
Chinese Burn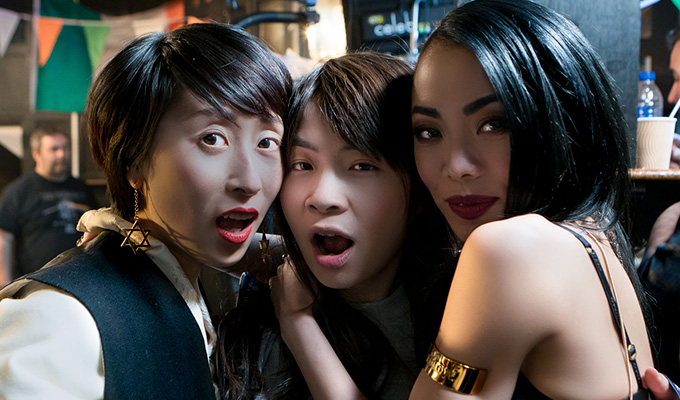 A stereoptye-busting comedy about he escapades of three 'normal' Chinese girls –Elizabeth the failed Chinese daughter, Jackie the feisty struggling actress and Fufu the Buddhist princess. It is written by newcomers Yennis Cheung and Shin-Fei Chen who star alongside Yuyu Rau and guest Felicity Montagu (Alan Partridge).
In a statement, the writers said: 'Chinese people don't get much representation on British TV, and when they do it's usually illegal immigrants, Triads or takeaway staff. Chinese Burn aims to tackle these stereotypes and share real East Asian experiences of living in London.'
Hailmakers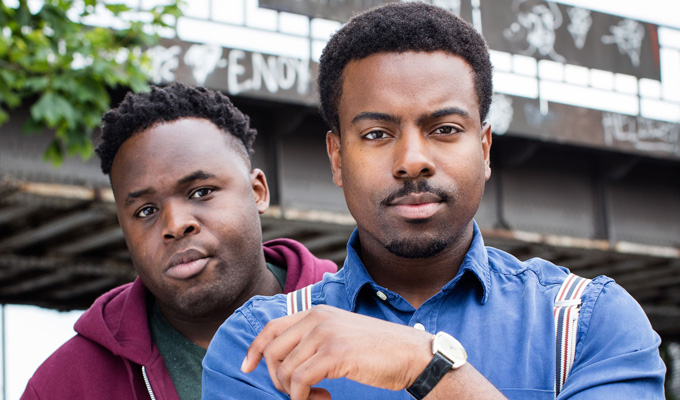 Hailmakers follows Saz and Sol, the country's lowest-rent entrepreneurs, as they try to make some easy money after being left with just £40 to their name after losing their office cleaning contract.
They are played by Samson Kayo and Akemnji Ndifornyen, who said: 'Hailmakers is the story of two best mates trying to make a pound note in 2017. It's also the story of making a TV show while trying not to crease with laughter at the comedic genius that is Samson Kayo. Love this show and had a blast making it!'
The show was written by Jon Macqueen and also stars PhoneShop's Jason Barnett.
Sticky
This animated sitcom Sticky follows four best friends – voiced by Tom Hardy, Javone Prince, Kayvan Novak and Charlotte Riley – at college in London's mythical borough of Shatford who embark on outlandish adventures once they lose their wifi connection.
The cast also includes Tony Way, Tom Davis and Arthur Darvill and the show was created by Ed Tracy, who previously worked on Fonejacker and Facejacker.
Celebrity Voicemail
As Chortle has previously reported this is a TV adaptation of Kayvan Novak's Radio 4 comedy, The Celebrity Voicemail Show which imagines what it would be like to listen to the voicemails left on a celebrity's answerphone.
In this episode Kayvan imagines the answerphone messages that might have been left for George Lucas while shooting Star Wars: from Alec Guinness' agent to an inept special effects technician.
Wannabe
About a former girl band member who never made it to the big time and is now a middle-aged failing music manager. And when she looks set to lose a big client she decides to launch on Mum Pop on to the world.
Wannabe stars Lily Brazier as the lead character Maxine, alongside Nicholas Burns, Jim Howick, Ryan Molloy and a cameo from Dane Bowers …
Brazier, who plays Miche in People Just Do Nothing and who co-wrote the show with Ben Murray, says: 'Wannabe has given me the opportunity to finally live out my childhood girlband dreams despite my lack of dancing and singing ability. I'm really excited for everyone to see the little world that we've created with such an amazing cast."
Enterprice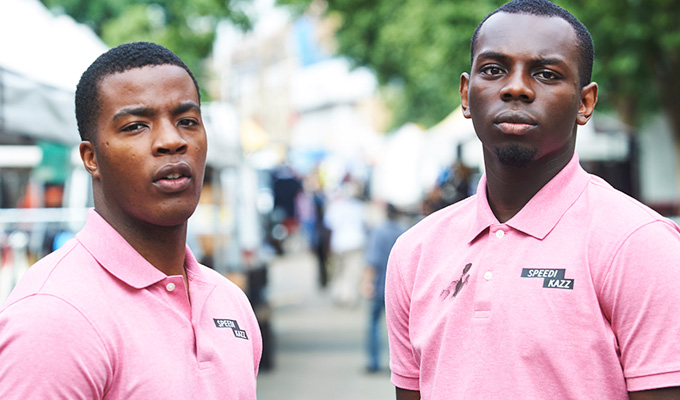 Enterprice is a new comedy written and created by Kayode Ewumi, co-creator of online hit #HoodDocumentary about two young entrepreneurs in the early stages of rolling out their home delivery service, Speedi-Kazz.
The show follows their fledgling business in South London, and the awkward bromance between the two main characters.
Other cast members will include Daniel Ezra, Ivanno Jeremiah and Femi Elufowoju, Jr.
Ewumi says: 'The fact that I filmed this around my area - Elephant and Castle - made it even more of a beautiful experience for me. The cast and crew were amazing and I believe that Enterprice showcases growth in my writing. Yaaaa bwoy!'
Published: 26 Jul 2017
What do you think?