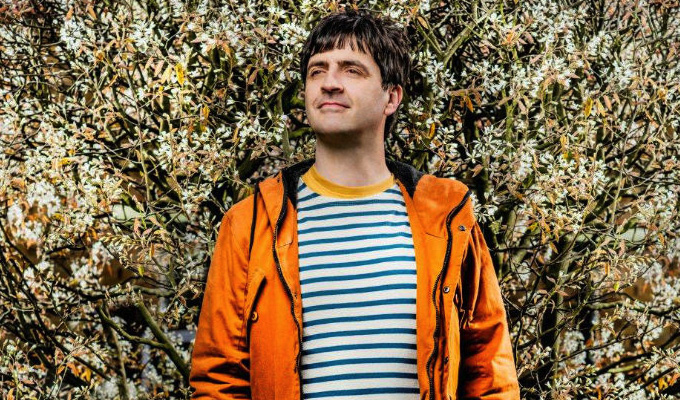 BBC One pilots for Tim Vine, Spencer Jones and Rob Beckett
Tim Vine, Spencer Jones and Rob Beckett have all landed pilots for BBC One.
The new shows are part of the revived Comedy Playhouse strand, which has already resulted in full series commissions for Motherland and Johnny Vegas's Home From Home
BBC comedy boss Shane Allen announced the new pilots, alongside three other pilots for BBC Two and six for BBC Three, tonight.
As Chortle revealed in April, Jones will star as Mister Winner in a sitcom of the same name: a well-meaning but hapless chap who is prone to accidents, complications and landing himself in unusual and often somewhat dangerous situations.
Leslie plans to propose to his girlfriend Jemma, played by Aimee-Ffion Edwards, although she is having doubts about their relationship as he doesn't take life seriously enough
Shaun Williamson and Dorothy Atkinson are also in the cast as Jemma's parents, while Romesh Ranganathan has a guest role.
The show is written by Matt Morgan, who recently worked on Ivan Brackenbury's Hospital People, directed by Ben Palmer (The Inbetweenersand produced by Michelle Farr (Bluestone 42)
Jones also has a guest role in Tim Vine's pilot. As we reported in May, it is a TV version of his radio show Travels Through Time in which he goes back to the days of Robin Hood in a quest to mend a golden arrow and a broken heart.
The show guest stars presenter and Strictly Come Dancing champion, Ore Oduba, as both a customer in Vine's modern-day antique show and Robin Hood, as well as Sally Phillips, Tim Key, Mandeep Dhillon, Kayode Ewumi, Marek Larwood, John Archer and Tony Green.
Vine, who co-wrote the show with his long-term collaborator John Archer, describes the show as 'Doctor Who with puns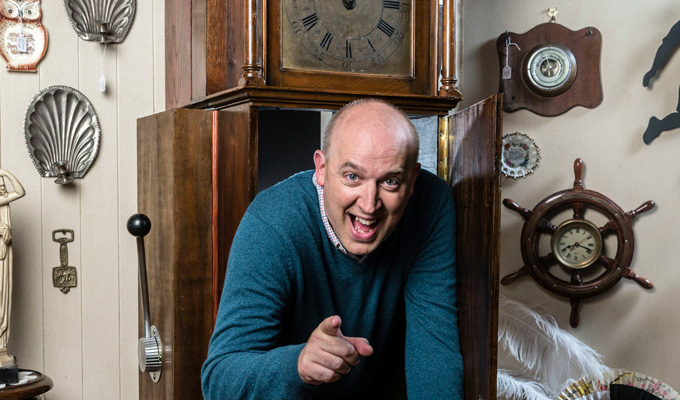 Finally for the BBC One pilots, Rob Beckett stars in Static as a twenty-something who jacks in his job to move back in with his parents in their London home – only to discover they've just sold the house and moved to a static caravan park in Margate.
Although he longs to get back to the capital, he also gets used to being with mum and dad again and meeting the extraordinary characters in the caravan park.
The show is described a 'warm, working-class, multi-generational and broad,' family sitcom.
Beckett , who wrote the show with veteran comic writer Shaun Pye, said: I always want to stretch myself as a writer and a performer and challenge myself to tackle different issues and genres. However, that's really hard work.
'So what I've done is knock up a sitcom about a working class bloke from London called Rob who has to move back in with his parents who are coincidentally exactly the same as mine in real life. The only difference is their names which I've had to change in the show so my real parents don't sue me for royalties.'
Earlier this month, Phil Davis revealed that he was among the cast.
Announcing the shows tonight, Shane Allen said: 'At BBC comedy our passion and drive is to spot, nurture and provide a platform for the UK's world-class comedic talent; from those taking their first steps alongside supporting the brightest comedy stars to reach wide audiences.
'Discovering new talent, whatever their background, is key to continuing the rich legacy of taking performers on those journeys and why we have such a range of well-loved shows on air now.
'Today I am announcing a dozen brand new pilot shows across the BBC portfolio featuring new and established talent with Comedy Playhouse on BBC One, New on Two on BBC Two and Comedy Slices on BBC Three. No broadcaster in the world is more committed to British comedy than the BBC.
'In these twelve shows there is such a breadth of tone and ideas, I can't wait for everyone to see what we've got on offer."
Scheduling details will be confirmed later.
Published: 26 Jul 2017
What do you think?