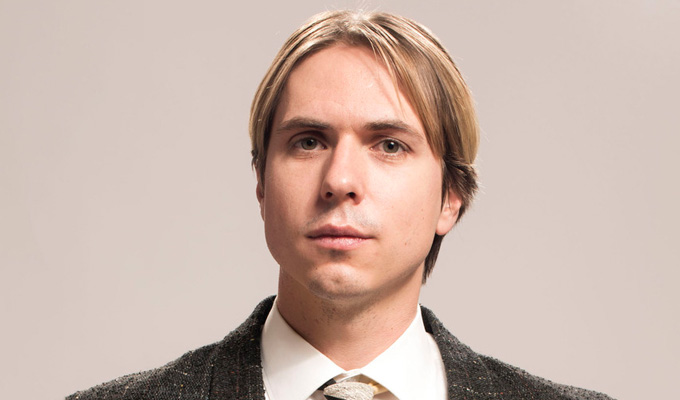 Joe Thomas to star in music festival comedy
Joe Thomas is to star in a new movie from one of the creators of The Inbetweeners, based around music festivals.
Pre-production has begun on the film, called High Window and directed by Iain Morris.
It is written by Siblings's Keith Akushie and Joe Parham and follows a group of young people enjoying the summer after graduating from university.
Partly shot on location at real festival venues in and around London and the south-east, it is expected to be released next year.
Details of Thomas's role and of further cast have yet to be revealed.
The film is the first of a four picture deal between Fudge Park, the production company Morris set up with his Inbetweener co-creator Damon Beesely, and Film4 and Entertainment Film Distribution last year. The producer is Sightseers's Claire Jones.
Thomas is currently starring in White Gold on BBC Two alongside fellow Inbetweener James Buckley, based on Beesley's experiences growing up in 1980s Essex. The comedy – which will return for a second series next year – is also made by Fudge Park, a company named after the fictional school in the Inbetweeners, Rudge Park Comprehensive.
Thomas is also about to shoot Stuck, a sitcom pilot for Sky from David O'Doherty based on Ernest Shackleton's ill-fated Antarctic expedition of 1917, co-starring Jennifer Saunders.
As well as The Inbetweeners movie and its 2014 sequel, he has previously starred in the independent features The Darkest Universe and Scottish Mussel.
Fudge Park's production slate also includes the forthcoming BBC Two comedy-drama Ill Behaviour from Peep Show co-creator Sam Bain, about a cancer patient, played by Tom Riley, who refuses treatment and is given chemotherapy against his will by his friends.
Meanwhile, it was announced earlier this month that Morris is to direct an English-language remake of the hit 2014 French comedy feature Babysitting, about a young artist having a series of mishaps while looking after his arrogant boss's child.
High Window will be Morris and Beesley's first movie since the two Inbetweeners big screen outings, which grossed over £113million internationally between them.
- by Jay Richardson
Published: 30 Jun 2017
Recent News
What do you think?