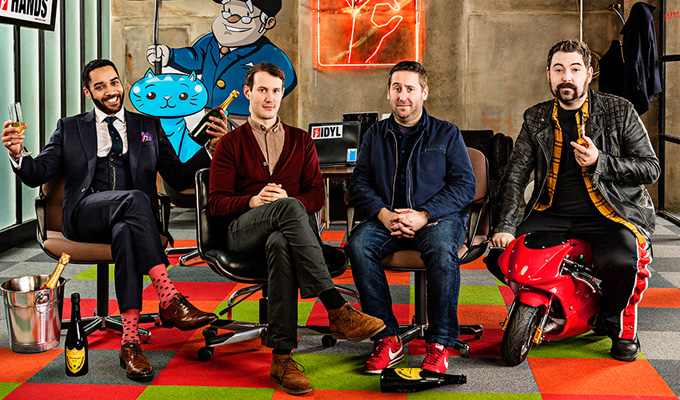 C4 comedy isn't over-Loaded with viewers
Channel 4's much vaunted new comedy Loaded made a disappointing start in the ratings last night.
The show, about four newly minted tech millionaires, attracted just 500,000 viewers from 10pm, according to Barb data from overnights.tv.
That represents just 3.5 per cent of the total audience, and half the average that Channel 4 has been getting for that slot over the past year.
The comedy, starring Jim Howick, Samuel Anderson, Jonny Sweet and Nick Helm received mixed reviews.
Radio Times said: 'The ensemble work well together and some of the set pieces carry genuine imaginative spark.'
While here at Chortle we praised the 'good mix of dramatic drive and big comic set-pieces… realised by a talented and empathetic cast'.
The Daily Telegraph said the show had 'promise and fizz' but was hampered by a 'lack of likeable characters' and 'overwritten' dialogue 'straining too hard for laughs'.
And The Times said: 'The show has business potential — younger generations should love it; I suspect it'll be lost on the older ones.'
But the Daily Mirror thought it was a dated idea in the light of The IT Crowd, Silicon Valley and Nathan Barley.
Published: 9 May 2017
What do you think?