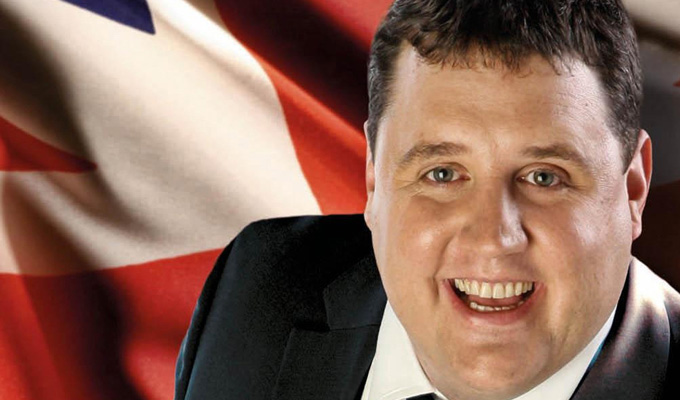 Peter Kay has £28million in the bank
PETER KAY is sitting on £27.7million in his two companies, mostly in cash, according to new Companies House records. The figure has gone up by £1.3million in the past 12 months.
NEWLY OPENED Edinburgh comedy club Monkey Barrel will be part of the Heroes group of venues at next year's Fringe, promoter Bob Slayer has announced. He also revealed that husband venues generated more than £70,000 in ticket sales at this year's festival.
GEOFF NORCOTT, one of Britain's few self-confessed Conservative comedians, is to go on his first mini-tour. Eight dates have been announced for his latest autobiographical solo show, Conswervative, for 2017. The schedule is here.
STEPHEN MERCHANT is to join Simpsons and Spinal Tap star Harry Shearer and his wife Judith Owen at a festive music-and-comedy fundraiser. Also appearing at Christmas Without Tears gig will be Downton Abbey star Elizabeth McGovern, jazz singer Jacqui Dankworth, The Squeeze's Chris Difford,  and comedy characters Barry From Watford and Tina C, among others. It takes place at Kings Place in London on December 8 with proceeds going to  Shelter and the and the Copenhagen Youth Project Camden.
ALICE LOWE's dark comedy-horror movie Prevenge, about a pregnant woman on a killing spree, has won the Innovation Award at cult film festival Monster Fest 2016 in Melbourne, Australia. The cast also includes Dan Skinner, Tom Davis, Gemma Whelan, Tom Meeten, Mike Wozniak and Kayvan Novak. Read our review here.
Published: 30 Nov 2016
What do you think?