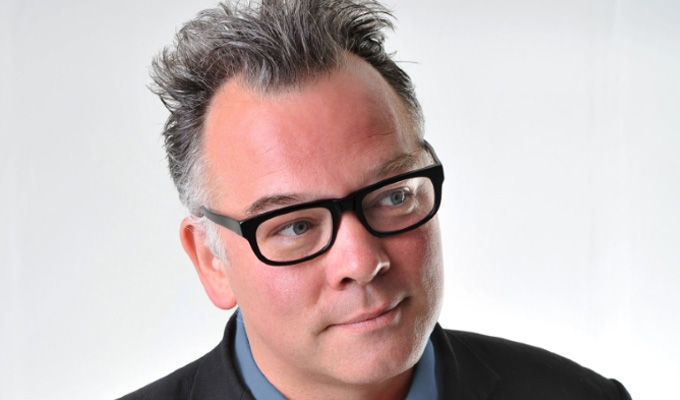 When Shortlist tried to censor Stewart Lee
Lifestyle magazine Shortlist attempted to censor Stewart Lee for fear he might upset advertisers – or Jack Whitehall.
And as the piece is now published for the first time, Lee says he found the encounter with the magazine 'rather bruising'.
Shortlist had  commissioned Lee to write an article about the low points of his year for an issue due out in December 2012.
But he was told that a couple of the subjects he mentioned in his submission would 'problematic' as the magazine had 'commercial business planned with both Paddy Power and Dyson' – and asked him to submit replacement passages.
And they also asked him to take Whitehall's name out of a passage about the gentrification of East London. 'Given that he was on our cover a few weeks ago, is there another name we can use other than Jack Whitehall?' an editor asked him.
Lee decided he couldn't work within the magazine's constraints. 'I withdrew the piece,' he says in a new anthology of his newspaper columns, which includes the contentious piece. 'It wouldn't work without the removal of these sections as I tried to write it as a parody of a punchy male lifestyle magazine's trivial idea of comedy annoyances, which then works round to a conclusions of massive existential despair.'
The article made reference to a Paddy Power publicity stunt in which the bookmaker painted a jockey on to the 2,000-year-old chalk hill figure The White Horse Of Uffington, and accused the company, along with the entire betting industry, of operating a 'tax on desperation'.
Lee also called Dyson's most famous invention 'a wanker's Hoover' and criticised company boss James Dyson for decrying teenagers being interested in arts as 'going off to study French lesbian poetry', a dismissal the comedian called 'racist, sexist, homophobic and anti-intellectual all at once.'
And Whitehall was cited as emblematic of the stereotypical rich kid temporarily moving into Hackney and 'raping East London for dirty-realist experiences until their parents buy them all luxury flats way off west'.
Elsewhere in the new book, Content Provider, Lee describes Shortlist as 'a beard-trimming device review magazine'.
It covers his writing from 2011 to 2016, most of which comes from the Observer column he writes in David Mitchell's absence, and will be published by Faber & Faber next Friday, priced £14.99. Order a copy from Foyles here.
Published: 29 Jul 2016
What do you think?