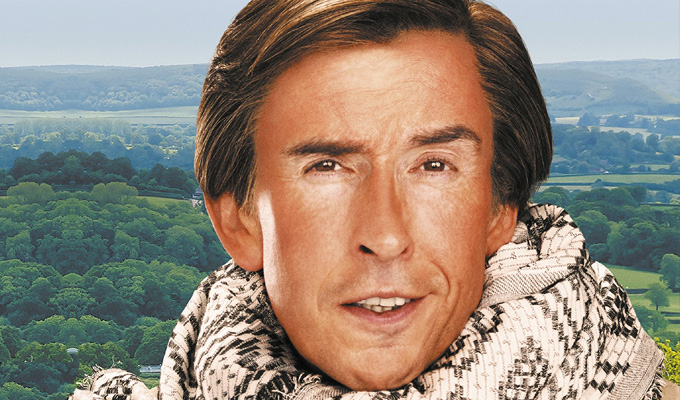 Revealed: Alan Partridge's new book
Alan Partridge's new book is to be called Nomad and released on October 20, it has been announced.
The volume is a follow-up to his bestselling autobiography of 2011: I, Partridge, and contains his thoughts as he embarks on a 'one-man walking tour around (certain parts of) Britain'.
In an video released to promote the release, Steve Coogan's character says: 'Nomad brings you the story of a one-man walk I undertook to try to learn about who I really am. I was able to use transport when essential, but I set myself one caveat: no unlicensed minicabs
'Through witty vignettes, heavy essays and nod-inducing pieces of wisdom, I shine a light on the nooks of the nation and the crannies of myself. It's a piece of work of which I'm immensely proud. And if I had to sum it up in one word, that word would quite simply be "hope".'
The book will be published by Trapeze, an imprint of Orion, who said: 'In Alan Partridge: Nomad, Alan dons his boots, windcheater and scarf and embarks on an odyssey through a place he once knew – it's called Britain – intent on completing a journey of immense personal significance.'
Coogan has penned the book with Rob and Neil Gibbons, who also worked on I, Partridge as well as Mid Morning Matters and the 2013 feature film Alan Partridge: Alpha Papa.
Neil first revealed the existence of the book last year when he tweeted: 'Alan Partridge's new book (the follow up to I, Partridge) is in the works. Out next year.'
Click here to preorder Alan Partridge: Nomad.
Here's the video:
Published: 21 Jul 2016
What do you think?