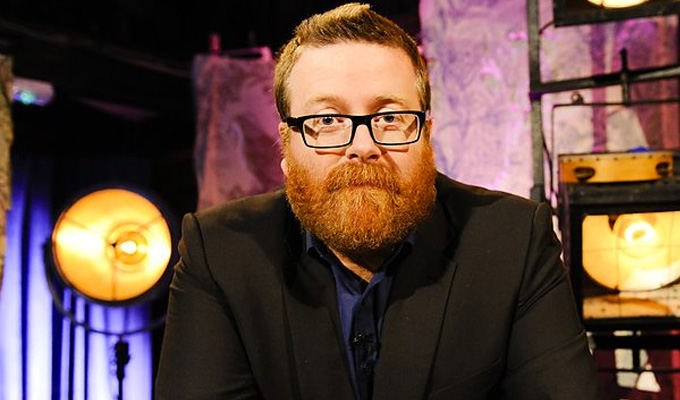 Frankie Boyle's Autopsy to look at US election
Frankie Boyle is to host another 'autopsy' special for the BBC, this time on the US presidential election.
The comic revealed the news on social media after being asked if he'd be presenting a show on the EU referendum. He replied: 'No, but there will be a US Election Autopsy!'
Neither the BBC nor Boyle's agents would reveal further details of the show. But it is expected to be a live recording and debut on the iPlayer, as with Boyle's previous shows on the General Election and Scottish Referendum, which were produced by Zeppotron and also featured Sara Pascoe and Katherine Ryan.
The US presidential election will take place on November 8, and is likely to see Donald Trump take on Hillary Clinton. Appearing on Radio 4's News Quiz on Friday, Boyle remarked of Trump: 'Initially I thought that Trump was like someone playing a president in a porno … and as it's gone on, he's kind of aged and now he looks more like someone robbing a bank in a rubber mask of his own face.
'He's normalised a kind of madness. So he starts his rallies with instructions on what to do when a riot breaks out. That's not normal.'
Boyle's appearance on The News Quiz followed his hosting of Have I Got News For You last month for the first time, eight years after he last appeared as a panellist. Programme-makers Hat Trick admitted that his booking was 'controversial', while Boyle himself said: 'I'm every bit as surprised as you are that I'm hosting this.'
Here is Boyle discussing Trump on the News Quiz:
-by Jay Richardson
Published: 6 Jun 2016
What do you think?