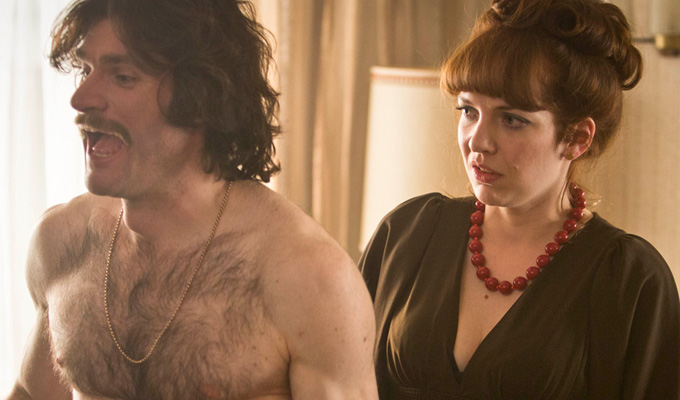 Dead Kennedys
The BBC has axed The Kennedys, the comedy series based on the childhood memoirs of writer Emma Kennedy.
She said she was asked to include more big-name stars or convert the show into an audience sitcom if she wanted a second series – but declined.
The show was one of the flagship BBC channel's most high-risk comedy launches in recent years, debuting directly at 9.30pm on a Friday, without the softer launch in a late-night slot, on a smaller channel or on iPlayer.
And without a big star or larger-than-life central character it did not fit the channel's usual comedy offering, reflected in the likes of Miranda, Mrs Brown's Boys, Peter Kay's Car Share or Citizen Khan.
In a blog post, Kennedy cited all these as reasons why the show was dropped.
The show, which starred Katherine Parkinson, Dan Skinner, Harry Peacock and Emma Pierson, launched on October last year with 2.6million viewers, with another half-minute watching later on catch-up.
Ratings dipped mid-season but started to rise again by the sixth episode, which ended with 2million overnight viewers.
Kennedy wrote: 'Bottom line - we did pretty well for a series one comedy but not well enough as series 8 of Gogglebox and that, I'm afraid, is sort of it. Viewing figures are the holy grail of channels, some more than others and we were on a channel for whom viewing figures are very important.'
'There is no doubt that the scheduler took a massive gamble putting The Kennedys in the Friday 9.30 slot and the brutal fact is, it didn't pay off.'
She added that she understood why her comedy was not a 'brand defining' show for BBC One, adding that it was 'a gentle narrative family comedy that would be a much better fit for BBC Two'.
'We did pitch it to BBC Two, by the way, but the then controller, Janice Hadlow, didn't want it. If it wasn't for BBC One, it would never have been made in the first place and for this, I shall always be thankful.
'There was a discussion about whether, if we did return to BBC One, whether I could make changes to the show to include big, star turns each week or change it entirely so that it was an audience sitcom. Both of these were suggested as being things I could do to up the viewing figures and make it more broad and brand defining for BBC One .
'I thought long and hard about this and came to the decision that I wasn't prepared to make either change. I spoke with my producer, my director and our cast and we were all in agreement - our show was exactly what we wanted our show to be.'
She said she re-pitched a second series for BBC Two, with a now-established audience for the show 'but they've got no available slots for us. So I'm afraid that's it.'
The cancellation also put the kibosh on a DVD release of the show, but it is available to buy on BBC Store for £9.99.
Kennedy concluded: 'Writing is always a grand adventure. The Kennedys was a wonderful one, filled with joy and laughter. It was a pleasure and an honour to have been involved in it.'
• Here is our review of the first episode.
Published: 22 Feb 2016
What do you think?