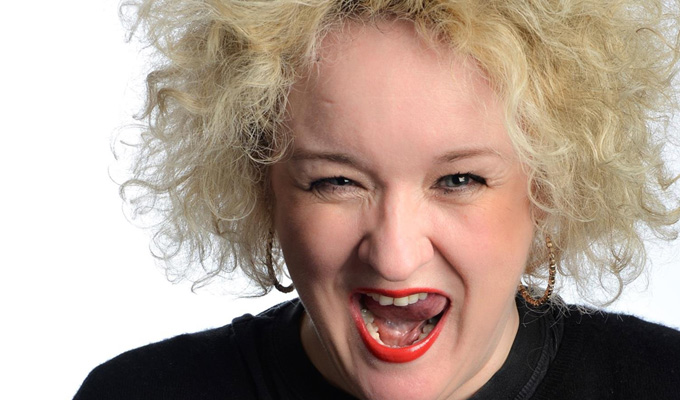 To Russia with jokes
Stand-up Abi Roberts is claiming an international first in becoming the first British comedian to perform in Russia - in Russian.
She follows in the footsteps of Dylan Moran, who in 2012 became the first professional English-speaking comedian ever to perform in the country, and Eddie Izzard, who played Moscow and St Petersburg the following year.
Now Roberts is to perform her show Anglichanka, meaning  'Englishwoman', at the bilingual Moscow Comedy Bar and Club next month. It is the story of Abi's adventures in the Russian capital during the 1990s, when she became an opera singer at the Moscow Conservatoire, a member of the Russian Orthodox Church and an expert on how surviving outdoor temperatures of -17C.
She said: 'I last visited Russia in 1998, and this is my first visit to my beloved Moscow since then - I think I might be in for a few surprises. 
'The show will be a bit like Eddie Izzard's first French set, in that the club is bilingual and both native speakers and English expats will be there. So there will be a certain amount of doing back and forth between both languages and some "Ringlish" in-between!'
At his Russian gigs, Izzard promised to learn the language for a future visit.
Roberts has been a comic for four years, and is also known for her Edinburgh Fringe chat show Musical CID where fellow comedians talk about their music collections.  
 
Published: 20 Jan 2016
What do you think?