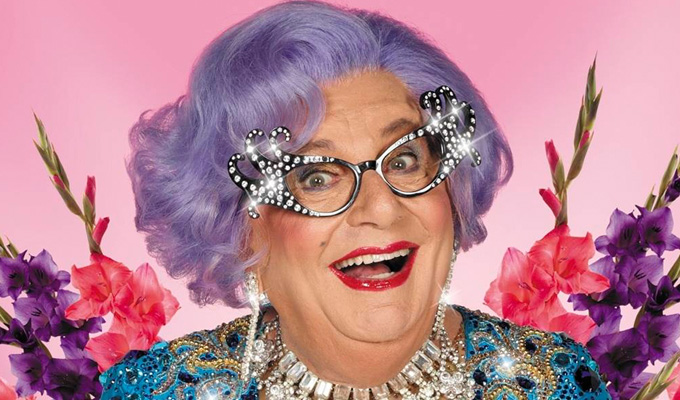 Barry Humphries slams timid BBC
Dame Edna Everage creator Barry Humphries claims he was only allowed to mock Jeremy Corbyn on the BBC, if he also joked about David Cameron.
The Australian comic says executives were keen to ensure even-handedness in his appearance on Michael McIntyre's Christmas Day show.
He told the Radio Times that during discussions about his appearance 'I mentioned some ideas to the BBC. I wanted to say something about Mr Corbyn and a faceless, nameless person at the BBC said, "Then you have also have to say something about Mr Cameron." As if there wasn't any bias at the BBC at all!'
The 81-year-old also reiterated common fears that TV executives were too nervous about causing offence to risk commissioning any potentially contentious comedies.
Humphries said shows such as Til Death Us Do Part, based around bigoted Alf Garnett, would no longer be made, adding: 'There is a new puritanism that we are experiencing, a nervousness.
'There's a fear of treading on people's toes and I don't like it.'
Published: 5 Jan 2016
What do you think?