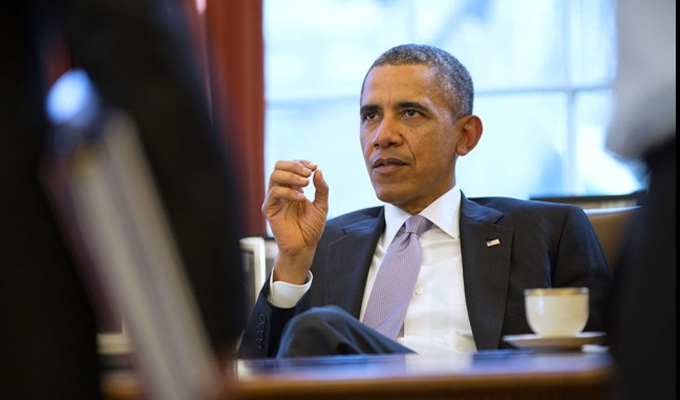 Presidents In Cars Getting Coffee
Barack Obama is to appear on Jerry Seinfeld's web series Comedians In Cars Getting Coffee.
The President took a ride around Washington in a 1963 Corvette Stingray Split Window Coupe for the show,
His episode will be the first in season seven of the long-running show, which will debut on December 30.
Other comedians lined up for the series are Will Ferrell, Steve Martin, Garry Shandling, Kathleen Madigan and Sebastian Maniscalco, as this trailer shows.
Seinfeld said: 'Growing up in the '60s my kid dream was always to be an astronaut –  doing a comedy show with President Obama in and around the White House felt like going into space.
'The President's humor and generosity are the only reasons this was even possible. He was so easy and fun to be with. Being President and just a cool guy to hang out with at the same time made the experience my own personal moonwalk. It was an unforgettable day.'
It is not, of course, the first time Obama has hung out with comedians – as Marc Maron famously scored a coup by getting the President on his WTF? podcast earlier this year.
And he has been dubbed the 'comedian in chief' for his political wisecracks at the White House Correspondents' Dinner.
Published: 22 Dec 2015
What do you think?