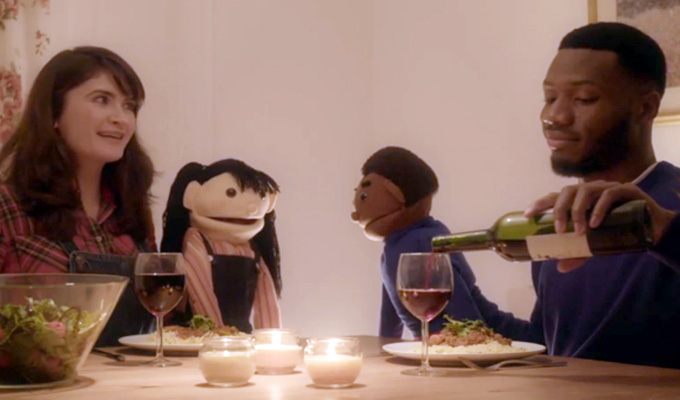 UK acts help launch female comedy network
The producer of Veep is launching a new female-driven comedy network, and is seeking UK talent to contribute.
Stephanie Laing is launching PYPO – which stands for Put Your Pretty On - on January 4, with a weekly online newsletter PYPEline, featuring sketch videos, animations and articles.
Armando Iannucci and other Veep alumni, including stars Tony Hale, Anna Chlumsky, Matt Walsh and Tim Simons are acting as advisers, with writers Georgia Pritchett and Tony Roche among those creating content for the network.
Nat Luurtsema, Anna Morris, Holly Burn, Amy Howerska, Carly Smallman, Kayleigh Llewellyn, Benidorm's Sheila Reid and Catastrophe's Jonathan Forbes are among the UK-based talent who have already written and shot 12 sketches for the network through production company Rocliffe.
Farah Abushwesha, Rocliffe's founder and PYPO's director of content for Europe, is commissioning more to air in late January.
'I'm primarily looking for female voices but we are open to anyone' she told Chortle. 'I'm not going to turn down a good script.'
In Ventrilo-Kissed! by Luurtsema, the comedian and Tom Moutchi play ventriloquists whose puppets become amorous (pictured), while in Nicole Paglia's Lactation, Forbes and Charlie Clements play breastfeeding fathers.
Llewellyn has created a series of sketches around male hygiene product, Penisil, featuring her character Dr K. And Bridesmaids star Rose Byrne has shot a series of skits in Australia with her production company The Dollhouse Collective.
Abushwesha explained that she's seeking proposals for one-to-three minute sketches.
'It's all new but what we've done already I'm really excited by' she said. 'I think one of the reasons Stephanie was attracted to what [Rocliffe] do is that we're attracted to the voice of the writer rather than who the writer is, we've a mix of really experienced writers and new voices. It's all on the strength of the sketch itself, that's what we judge on.'
PYPO brands itself as 'for ladies, lovelies, bitches, MILFS, moms, princesses, potty mouths and everyone in between' and promises content on themes such as crying, masturbation and 'things we love but are supposed to hate', and vice-versa.
A two-time Emmy Award-winner, Laing is currently making the HBO comedy Vice Principals. She founded PYPO with former Beats by Dre executive Susan Paley.
The title originated six years ago as she was leaving the house with her daughter who stopped and said: 'Hold on, I have to put my pretty on', before applying her chapstick.
Reasoning that she had to define what it means to be pretty for her daughter, she explained to The Hollywood Reporter that 'Put Your Pretty On became our mantra on how to live your life. When she was nervous for a test, I'd say, "put your pretty on."'
Ultimately, Laing hopes PYPO will make shows for television. 'I'd like to think that we'd have our PYPO players,' she said. 'We want to launch talent.'
For more details on how to submit ideas, email office@rocliffe.com.
Here is a trailer for the network.
Published: 17 Dec 2015
Recent News
What do you think?