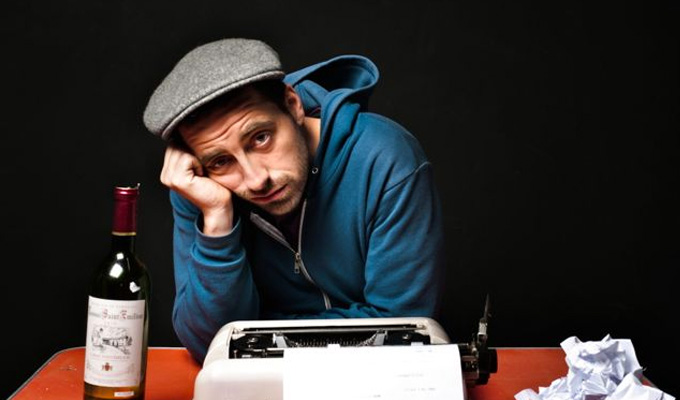 Comic arrested for dozing on the subway
Character comic Matt Roper has spent the night in a New York cell, after he was arrested for falling asleep across a couple of subway seats.
The British comedian, best known on the circuit for his alter-ego Wilfredo, was returning home from a gig in the earlier hours, when he put his head against a window and dozed off.
But he was awoken around 3.30am by two police officers who arrested him for 'outstretching' – or occupying more than one subway seat.
The offence has caused controversy in New York, since it tends to affect poor night workers falling asleep on empty carriages after long shifts. Critics also say it helps officers hit arrest targets, and singles out homeless people whom officers should be encouraging into shelters.
However cops who pull people up on on the charge often discover outstanding arrest warrants, and police chiefs say it is an important part of zero-tolerance policing that has helped clean up the city.
Roper, the son of 1970s TV comedian George Roper, told comedy blogger John Fleming that the officers marched him of the train and demanded his ID, and told him he had committed a crime.
'I said, "I'm so sorry. I didn't know." There are no signs saying it's a crime. Feet on the seats we know is not cool, but these were just plastic seats, the carriage was empty and it was filthy because it was 3.30am.'
He added: 'They took me back to the police station. I was fingerprinted and they photographed me, then put me in a cell for three or four hours. They locked me up and then released me.'
Police decided not to press charges following the incident last month.
The New York Times has reported several controversial cases in which minor offences on the subway have escalated; including a diabetic man charged after putting his feet on a seat to inject insulin. denied his medication in the cell, he ended up spending two days in hospital.
Published: 2 Dec 2015
What do you think?